Ukraine Vs Russia: Daddy Freeze Speaks, Reveals Who Is Responsible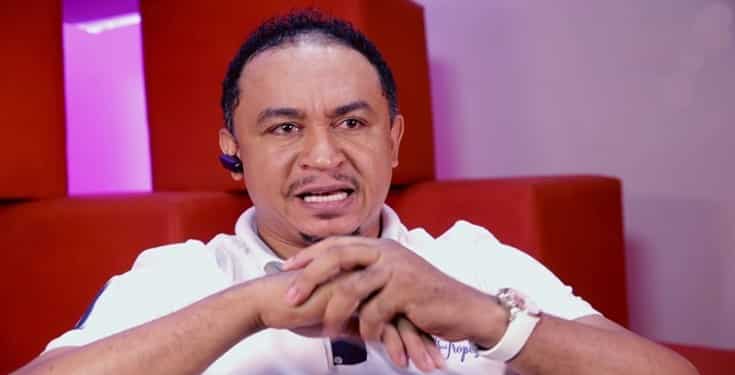 Media personality Daddy Freeze has given his take on the present crisis going on in Ukraine.
In a post made on Twitter, Freeze stated that though he is not in support of the crisis there is more to it than meets the eye.
The leader of the 'free the sheeple' movement said that the greatest player in global politics is responsible for the crisis.
He wrote: "I can never support [email protected] on any level and do not in anyway support what Russia is doing right now. However I see the hand of the greatest player of global politics all over this one…
"If you understand global politics kindly comment."
In other news, Nigerians have continued to condemn the military invasion of Ukraine by storming the Russian Embassy in Abuja.
The Nigerians on Monday stormed the embassy to express their displeasure over the order given by Russian President Vladimir Putin to the military to attack Ukraine.
The protesters, who wore T-shirts with the inscription "Stop the war", carried placards and also chanted songs saying "Putin, let there be peace", "We are parents of Nigerians trapped in Ukraine". Read more