2023 Presidency: Campaign Director-General Declares Why He May Stop Supporting Tinubu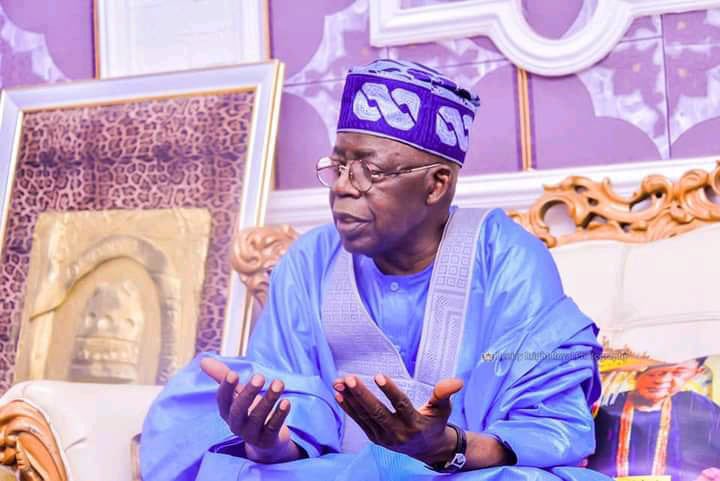 Former lawmaker and open supporter of Asiwaju Bola Tinubu, Abdulmumin Jibrin has given a condition that will make him stop supporting the 2023 presidential ambition of the All Progressives Congress (APC) leader.
Jibrin, the Director-General of Tinubu's 2023 campaign organization in a short statement on his Twitter account submitted that if there's any iota of doubt that Asiwaju Tinubu will not use his presidency to support the youths, then he won't support his ambition.
The former lawmaker while declaring his belief and confidence in the APC leader's credibility said Tinubu is ready to give the youths what they are asking for.
Taking to his Twitter page on Sunday, he wrote: "I WILL NEVER SUPPORT TINUBU IF I HAVE AN ATOM OF DOUBT THAT HE WILL NOT USE HIS PRESIDENCY TO THE BENEFIT OF OUR YOUTHS AND WHAT THE YOUTHS ARE ASKING FOR- Good Governance, Meritocracy, Job, Employment, Participation, Inclusion, Empowerment, Leadership responsibility among others"
Meanwhile, in an earlier report by Naija News, Jibrin has revealed that the National Leader of the All Progressives Congress (APC) Bola Ahmed Tinubu, possesses multiple sources of income.
Jibrin, who is the Director-General of Tinubu's campaign organization for the 2023 presidential election, told Guardian that Tinubu has investments in Apple, Manchester United, and other companies.
The APC chieftain also clarified issues relating to the former Lagos State governor's age, revealing that his principal is 69 years old approaching 70.
According to him, Tinubu has been financially supporting pro-democracy groups in the 90s and his source of wealth was not questioned back then.
He described as embarrassing questions on Tinubu's wealth when the former governor had previously worked for multinational companies.