Russia: Fears As US, UK, 25 Others Move To Supply Ukraine With Weapons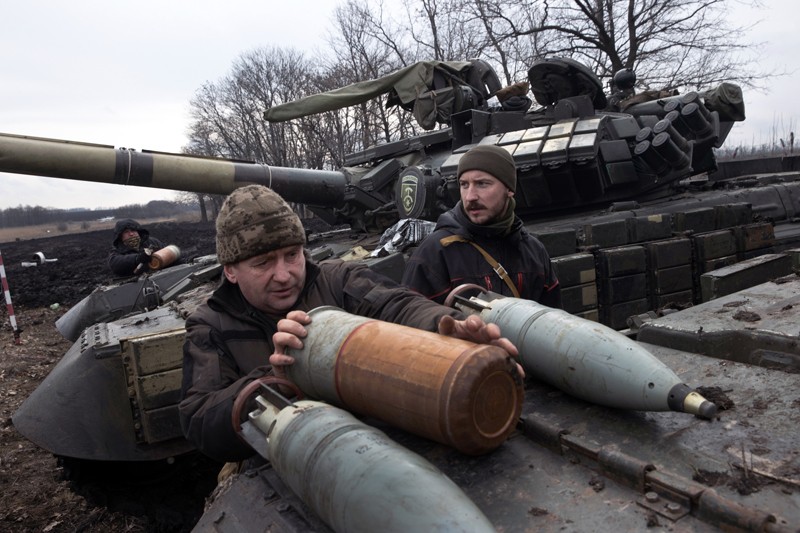 No fewer than twenty-seven nations of the world, including the United States and the United Kingdom, have offered to supply Ukraine with weapons to defend itself against attack from the Russian army invasion.
Russian President Vladimir Putin's order of attack on Ukraine last Thursday has created deep wounds in the heart of many nations as casualties are recorded across the European nation, Naija News reports.
While the war has refused to subside and Putin's side is not slowing down on the attack, nations have risen to assist President Volodymyr Zelenskyy in salvaging his country.
Aside from weapons promised to Ukraine, the country is also expecting medical supplies and other military aid to battle against Russia.
"The assistance includes lethal aid, like ammunition, anti-tank weapons and anti-air weapons, and non-lethal aid such as medical supplies," a report confirmed to newsmen on Saturday says.
Naija News reports that the development is coming following a virtual 'donor conference' of military aid organised by the UK defence secretary, Ben Wallace, on Friday evening.
At least, 25 nations who were on the call, pledged their support. Two other nations, who could not attend the conference also sent in their pledges to support, the report noted.
President Zelensky had hinted about the support on Friday when he said "The anti-war coalition is working!"
According to Sky News, the Ukrainian forces have so far put up a strong resistance against the invading troops, even though it is uncertain how long the defence could hold out.
Meanwhile, earlier on Saturday, US President Joe Biden instructed State Department to release the sum of $600m (£448m) in "immediate military assistance'' to Ukraine.
The Democrat instructed the secretary of state Antony Blinken to release up to $350m "in defence articles and services of the Department of Defense, and military education and training" under the Foreign Assistance Act of 1961.
The remaining 250m would be for "overall assistance", according to the memo released by the White House, Naija News understands.