FG Expresses Anger As Poland Blocks Nigerians Fleeing Ukraine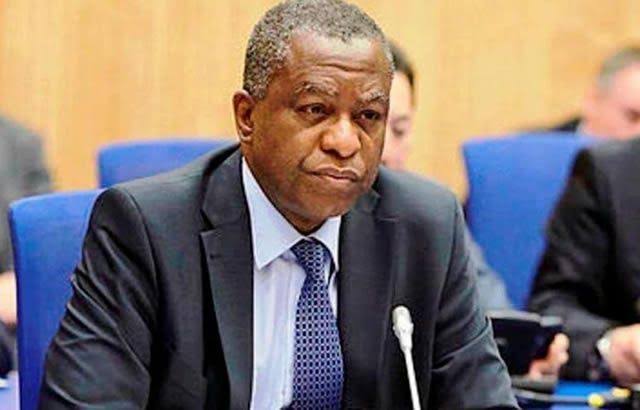 The Muhammadu Buhari-led Federal Government has condemned Poland for stopping Nigerians fleeing the crisis in Ukraine from entering into their country.
Naija News reports that Polish Border Security had turned back only Nigerians from those trying to flee the crisis instigated by Vladimir Putin's Russia.
A source at the border told this news publication that he alongside six other Nigerian students were turned back while other nationalities were let through.
Speaking during a meeting with envoys of European Union countries, Nigeria's Minister of Foreign Affairs, Geoffrey Onyeama said the government is receiving emergency calls from Nigerians fleeing Ukraine for Poland.
He stated that the government is aware that Polish authorities are refusing Nigerians entry.
"And we have had a number of calls, desperate calls and that there are cases of women and pregnant women and so forth," Onyeama said.
While stating that other nationals of other African countries were being allowed into Poland, Onyeama said he has raised the issue with Polish Ambassador to Nigeria, Joanna Tarnawska.
The Minister disclosed that Tarnawska had also assured him that she would immediately check with the capital and have the situation addressed.
Onyeama stated that it is an aberration that a situation were people who are fleeing a global crisis like what is taking place should be prevented from getting out to safety.
"So, we hope that also the European Union and others, and if that is indeed the case, will prevail on, not just necessarily Poland, but also any other border country to please share some sympathy and humanness to refugees fleeing this crisis, be they Nigerians or any other nationality," Onyeama also said.