Russia vs Ukraine: Explosions Rock Capital City, Kyiv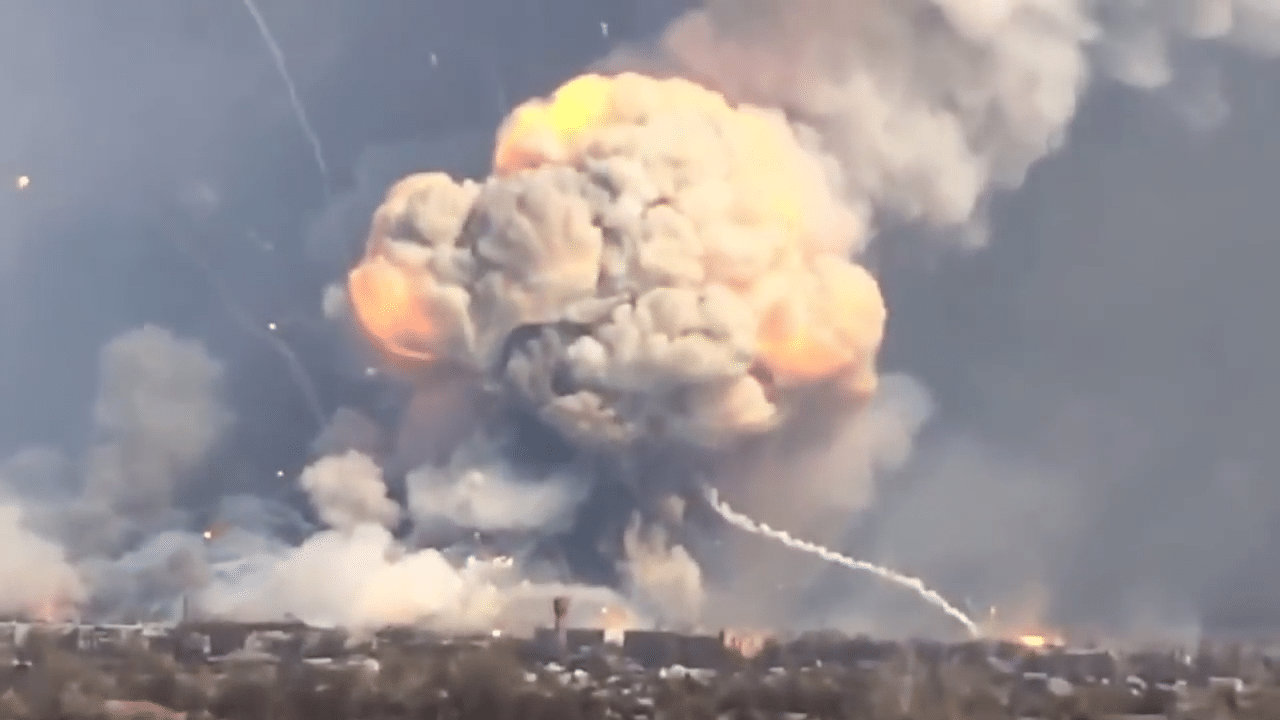 Two loud explosions rocked the centre of Ukraine's capital Kyiv in the early hours of Friday morning.
This was made known by Ukrainian interior ministry advisor Anton Herashchenko on Telegram, Naija News reports.
"Attacks on Kyiv with cruise and ballistic missiles have just resumed. I heard two powerful explosions," Herashchenko said.
This is happening barely 24-hours of United States President, Joe Biden, hit Russia with more severe sanctions over its military action in Ukraine.
The US president also stated that moves to sanctions Russia's President, Vladimir Putin, were on the table.
Speaking further, Biden announced a new deployment of ground and air forces to NATO's eastern flank, insisting that US troops would not engage in direct conflict in Ukraine.
"Our forces are not and will not be engaged in the conflict," he said, addressing the nation from the White House East Room in his first appearance in public since the Russian attack commenced late Wednesday.
"Our forces are not going to Europe to fight in Ukraine but defend our NATO allies and reassure those allies in the east," Biden was quoted as saying by CNN.