Buhari Gives Reasons He Would Leave Office Immediately His Tenure Expires In 2023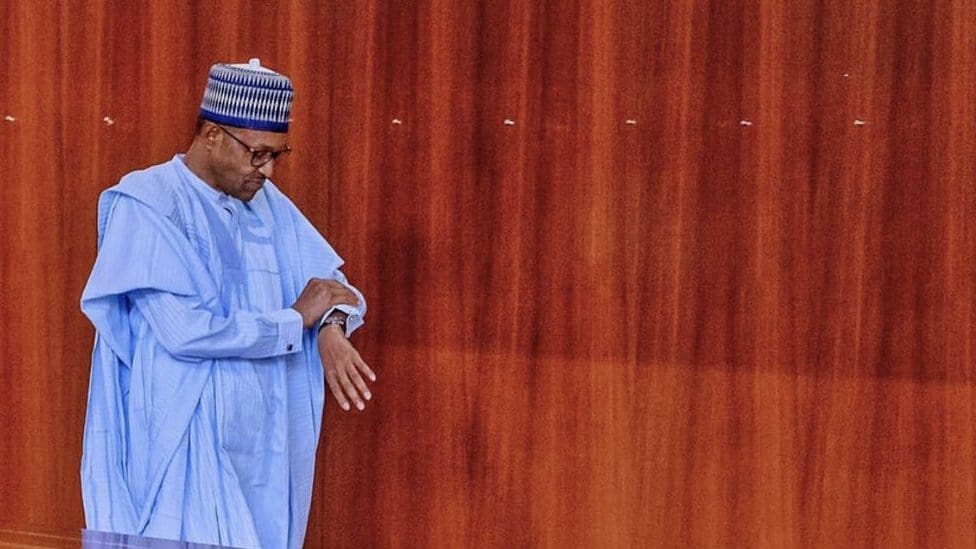 The President of Nigeria, Muhammadu Buhari has again reiterated his resolve not to extend his stay in office beyond the constitutionally allowed time.
The President on Thursday vowed to hand over to his successor on May 29, 2023, as stipulated in Nigeria's constitution.
Naija News reports President Buhari who is on an official visit to Nasarawa State made the submission during a courtesy visit to the palace of Emir of Lafia, retired Justice Sidi Bage Muhammad.
He said apart from the constitutional requirement, he swore with the Holy Quran and is therefore liable to God to uphold his oath.
Buhari said he was looking forward to becoming a former President.
"The traditional ruler is on a terminal appointment. Constitutionally, we (elected public office holders) are not. I cannot go beyond two terms and I have sworn by the Holy Quran that I will uphold the Constitution of the Federal Republic of Nigeria.
"Politics apart, whenever we are made to swear by the Holy Quran, we have to be very careful. We must make sure that we do not abuse the trust God has given us as leaders.
"I have seen former Governors here and I am looking forward to also becoming a former President," Presidential spokesperson, Femi Adesina quoted Buhari as saying in a statement released on Thursday.
Meanwhile, a former member of the House of Representatives and Director-General of the Tinubu Support Management Council, Abdulmumin Jibrin has downplayed any form of rift between Asiwaju Bola Tinubu and President Muhammadu Buhari in the build-up to the 2023 presidential election.
Tinubu, a National Leader of the ruling All Progressives Congress (APC) has declared his intention to contest the 2023 presidency in Nigeria and replace President Buhari.
There are however insinuations that Buhari may not be willing to hand over to Tinubu after completing his tenure but Jibrin has stated that both of them understand the 'game' they are playing and nobody can understand or come in between them.