Pounds To Naira Exchange Rate/Black Market Rate Today 23 February 2022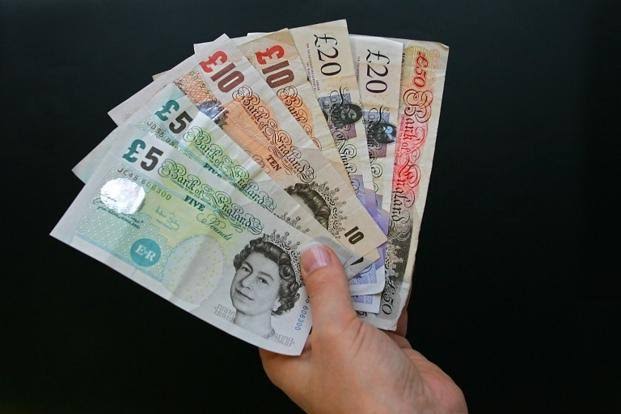 This is the news about the Pounds to Naira rate at the official and black market exchange rate Today February 23 2022.
Read Naija News update on the official pounds rates as well as Black Market rates, Bureau De Change (BDC) rates, and CBN rates.
How Much is Pounds To Naira Exchange Rate Today Official Rate?
The official rate today, Wednesday, 23rd February, 2022, for £1 pound to naira = ₦563.9053/£1.
According to the data from the CBN, exchange rate between the naira and the British pounds opened at ₦563.9053/£1 on Wednesday 23rd, after it closed at ₦566.4006 to a £1 on Tuesday, 22nd February 2022.
Naija News reports that a pound is bought at the official market at ₦563.2273 and sold for ₦564.5832.
How much is exchange rate of Pounds to Naira in Black Market today?
The exchange rate for a pound to naira at Lagos Parallel Market (Black Market) players buy a dollar for ₦740 and sell for ₦745 on Wednesday, February 23rd 2022, according to sources at Bureau De Change (BDC).
Nigerian Breweries' Annual Revenue Increases By 29.7%
The revenue for the 2021 financial year of the Nigerian Breweries Plc increased by 29.7 per cent to ₦437.19bn from ₦337.01bn which was made in 2020.
The Company Secretary/Legal Director, Uaboi Agbebaku in a statement, noted that the breakdown of the 2021 audited results showed that Nigerian Breweries' profit grew by 71.8 per cent from ₦7.53bn in 2020 to ₦12.93bn in 2021.
According to Agbebaku, the board of directors commended the management for driving the company to recover from the impact of COVID-19.
He said, "The board would be recommending to shareholders at the forthcoming annual general meeting the declaration of a total dividend of N12.92bn at 50 kobos per share representing a 100 per cent dividend payout ratio."