Tinubu Sends Strong Message To Nigerian Youths Ahead Of 2023 Elections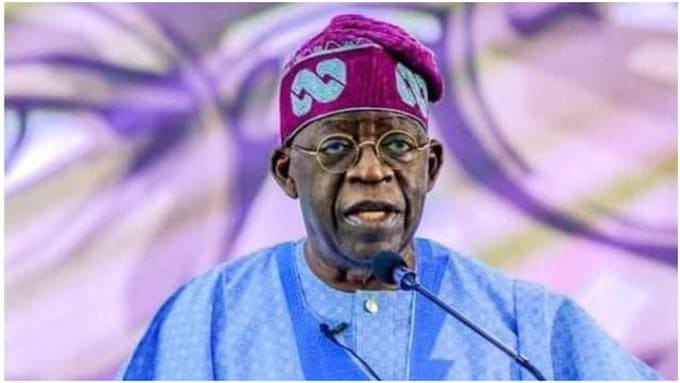 National Leader of the All Progressives Congress (APC), Asiwaju Bola Tinubu has told the Nigerian youth they will become president but after him.
The APC leader made the statement during his visit to monarchs in the south west today.
Reports say, Tinubu was received by the Alafin of Oyo, Oba Lamidi Adeyemi and a massive crowd on Sunday, 20th Feburuay.
The 69-year-old politician made the consultation visit to the Palace of the Alaafin of Oyo to seek the blessings and endorsement of the Alaafin of Oyo, Oba Lamidi Olayiwola Adeyemi for his presidential aspiration.
Naija News understands that a lot of Nigerian youths have expressed their disapproval of the APC leader becoming the next president of the country, insisting on a younger president.
Speaking to the youths during his visit, Bola Tinubu in Yoruba, prayed that the youths become old as he is, maintaining that they would become president but after he does.
"You will become president…but after me" he said amidst cheers.
Watch the video below;