Pounds To Naira Official Exchange Rate/Black Market Rate Today 15 February 2022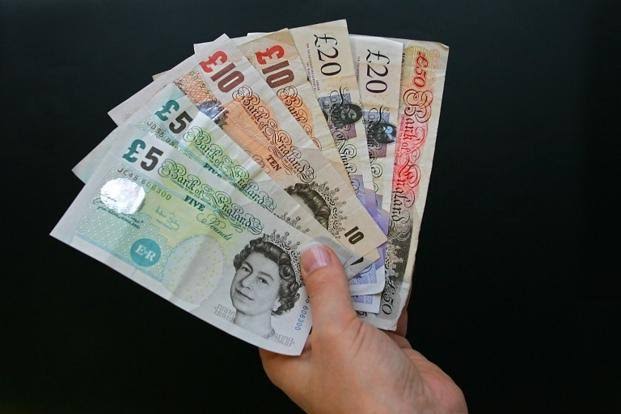 This is the news about the Pounds to Naira rate at the official and black market exchange rate Today February 15 2022.
Read Naija News update on the official pounds rates as well as Black Market rates, Bureau De Change (BDC) rates, and CBN rates.
How Much is Pounds To Naira Exchange Rate Today Official Rate?
The official rate today, Tuesday, 15th February, 2022, for £1 pound to naira = ₦561.8841/£1.
According to the data from the CBN, exchange rate between the naira and the British pounds opened at ₦561.8841/£1 on Tuesday 15th, after it closed at ₦564.8185 to a £1 on Monday, 14th February 2022.
Naija News reports that a pound is bought at the official market at ₦561.2084 and sold for ₦562.5597.
How much is exchange rate of Pounds to Naira in Black Market today?
The exchange rate for a pound to naira at Lagos Parallel Market (Black Market) players buy a dollar for ₦750 and sell for ₦760 on Tuesday, February 15th 2022, according to sources at Bureau De Change (BDC).
Refineries Record ₦11.77bn Loss In Three Months
Meanwhile the Nigerian National Petroleum Corporation in its monthly financial reports released on Sunday noted that three refineries recorded a combined operational deficit of ₦11.77 billion in the months June, July and August 2021.
NNPC disclosed that the refineries in Port Harcourt, Warri and Kaduna did not produce crude oil due to ongoing rehabilitation.
According to the report, the affected refineries lost ₦4.01 billion in August, ₦3.37 billion in July and ₦4.01 billion in June.
It disclosed that the total crude oil and condensate production for May, June and July 2021 was ₦140.88 million barrels. An average of 1.53 million barrels per day.