Osinbajo vs Tinubu: Omokri Threatens To Expose Those Behind Leaked Video Of Asiwaju's Wet Cloth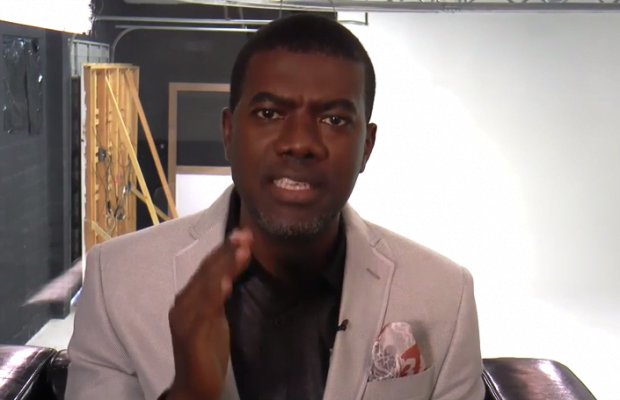 Former presidential aide, Reno Omokri has said those campaigning for Vice President Yemi Osinbajo are responsible for promoting the leaked video of Bola Tinubu in a wet cloth.
Reno shared his thoughts via Twitter, threatening to release the names of those who are behind the leaked video.
He said: "Tinubu's camp may be surprised to learn that the embarrassing leaks about him are actually being promoted by Vice President Osinbajo's campaigners.
"We can name names if they want. Let them sort themselves out, although we appreciate them exposing their dirty linen!"
Recall that Naija News reported earlier that presidential aspirant, Bola Tinubu's dress was soaked behind when he stood up to make a statement at the palace of Awujale of Ijebuland in Ijebu Ode.
Reacting to the development, some social media users urged the APC leader to focus on his health rather than on the presidency.
They blamed the people in the room  who kept cheering him despite the embarrassing state the APC leader was visibly in.
Amongst people who reacted was Reno Omokri, who insisted that there is nothing wrong with the APC leader peeing on himself as it is old age-related issue.