Abba Kyari Spends Night In NDLEA Custody As Top Police Officers May Be Indicted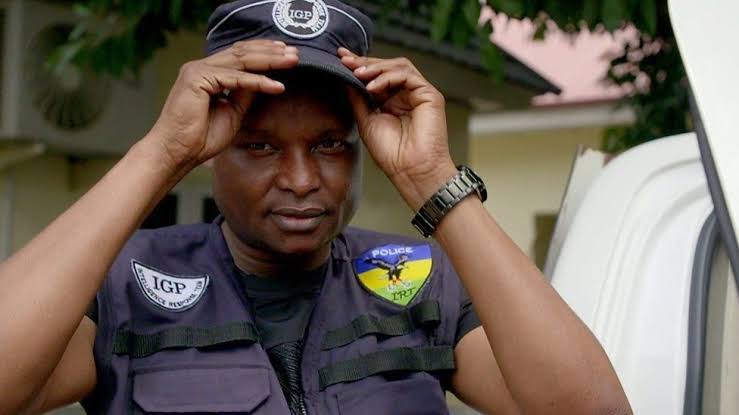 The suspended commander of the Intelligence Response Team (IRT), DCP Abba Kyari reportedly spend Monday night in the custody of the National Drug Law Enforcement Agency (NDLEA).
Recall that the NDLEA had indicted the former IRT leader in the trafficking of cocaine, which subsequently led to his arrest by the police following the intervention of the presidency.
In a statement on Monday evening, Police Deputy PRO, CSP Olumuyiwa Adejobi, claimed that the Inspector General of Police, Usman Alkali Baba, ordered the immediate transfer of Abba Kyari and four others to the NDLEA.
Adejobi added that others officers arrested are ACP Sunday J. Ubua; ASP Bawa James; Inspector Simon Agirgba and Inspector John Nuhu.
Also, the NDLEA, in a statement released by its spokesman, Femi Babafemi, confirmed the arrest of Kyari and four other police officers over alleged links with an international drug cartel.
He further stated that Kyari and others were driven into the NDLEA headquarters in Abuja at about 5 pm on Monday for interrogation and further investigation.
The agency vowed that no stone will be left unturned to ensure that suspects in custody and those that may still be named full weight of the law.
Top officers involved
But fresh details have emerged indicating that more senior police operatives and other security agents would be arrested following the detention of DCP Abba Kyari.
Sources disclosed to Daily Trust that top police officers and security operatives may be involved in the latest incident involving the disgraced cop.
"Serious infractions have been established against Kyari in relation to drug crimes but the matter was being foot dragged at the police headquarters in Abuja and commands in some states.
"People would be picked in other high profile places because the secret has been busted," one of our sources said.
He stated that the investigation of Kyari on the latest and other pending issues were being deliberately delayed by powerful forces.
The source added that this was because beyond the suspended deputy commissioner of police and the few officers whose names have been mentioned, there are senior officers that are directly involved and they know they would be indicted.
Abba Kyari and cocaine
It was gathered that before the NDLEA decided to hold a press conference to expose the suspended officer, only a handful of Police officers were aware of the cocaine scandal.
One of the officers told Daily Trust that the arrest and subsequent handover of Kyari to NDLEA for probe had caused serious confusion in the force.
"It is an institutional indictment. In the police force, especially among us the junior officers we see Oga Kyari as a role model in view of the various breakthroughs he had made in the arrest of criminals across the country.
"The drug thing happened while we are waiting to see how the Hushpuppi scandal will end," the officer said.