Agbekoya Reacts To Attack On Sunday Igboho's Residence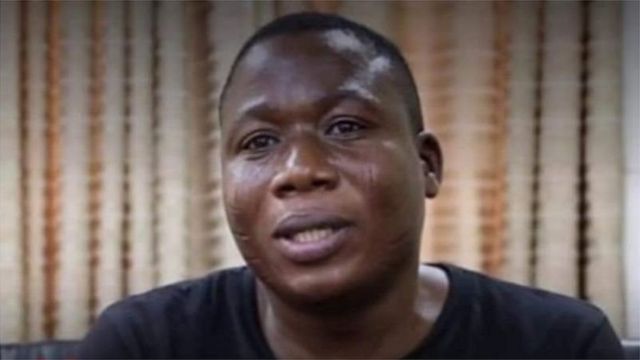 The Agbekoya Farmers' Society of Nigeria has blamed the Federal Government for the attack on the Ibadan residence of Yoruba Nation agitator, Sunday Adeyemo, also known as Sunday Igboho.
On Saturday, some armed hoodlums invaded Sunday Igboho's residence in the Soka area in Ibadan and killed one person with many others injured.
Confirming the attack, Igboho's lead lawyer, Yomi Aliyu (SAN) said the thugs macheted aides and associates of the Yoruba Nation campaigner during the attack.
He asserted that the thugs stormed the same house of the Yoruba Nation agitator that the Department of State Services attacked on July 1, last year.
Reacting to the attack, Secretary-General of Agbekoya, Dr Adegbenro Ogunlana, condemned the attack on Igboho's residence and the killing of one of his aides.
He disclosed that any attack on Igboho and his aides is considered to be an attack on the Yoruba people, adding that the group will not hesitate to go after the attackers.
Ogunlana, however, urged the police and other security agencies to arrest and prosecute the culprits behind the attack on Igboho's house in Ibadan.
He said, "Whoever is behind the attack on Chief Sunday Igboho's house is an enemy of the Yoruba people. We condemn the attack and we ask the police to arrest and prosecute them.
"We will not hesitate to fight against whosoever is fighting against Chief Sunday Igboho, because he is a freedom fighter and he is fighting for the Yoruba race."