Magajin Garin Sokoto, Danbaba Is Dead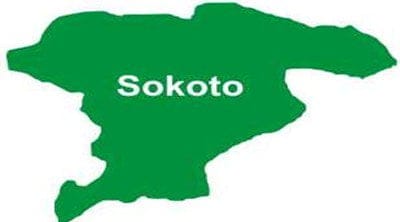 The Magajin Garin Sokoto, Alhaji Hassan Danbaba, who is the Head of Sokoto Kingmakers, has died at the age of 50.
Naija News gathered that Danbaba slumped around 11:30 am in his hotel in Kaduna and died on his way to the hospital.
"Magajin came to Kaduna on Thursday to condole with a former Minister of Defence, Gen. Aliyu Gusau on the death of his brother," a source told The Nation.
"As usual of him, he lodged in his hotel, Stonehedge in Kaduna metropolis.
"Both Gusau and Magajin had prepared to make a joint return trip from Kaduna to Abuja on Saturday. After having his bath at 11 am, he dressed up to go and join Gen. Gusau in his house."
The kingmaker, who was the grandson of the late Premier of Northern Nigeria, died months after he lost his mother, A'ishatu.
A'ishatu was the eldest daughter of the late Premier of Northern Nigeria, Sir Ahmadu Bello, Sardaunan Sokoto.
She died in Dubai, thd United Arab Emirates, April last year.