Falola Reveals Why Igboho's Detention Was Extended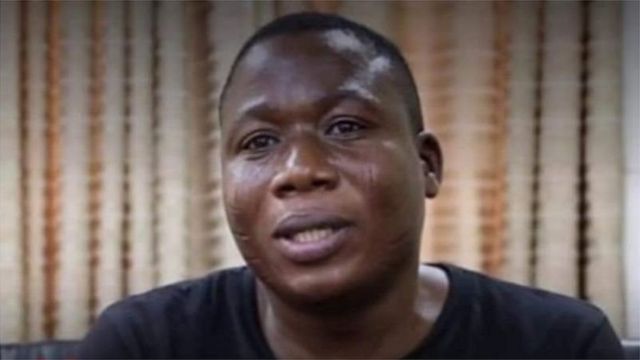 The counsel to Yoruba Nation agitator, Sunday Igboho, Olusegun Falola, has revealed why the detention of his client in the Benin Republic was extended by six months.
Falola while speaking with The Nation disclosed that anyone standing trial in the country should not stay longer than six months in detention unless the incarceration is extended by another six months.
He further stated that the detention period is extended to allow authorities to investigate before the case before the court is decided.
According to Falola, there is no criminal charge against Igboho and no extradition request from Nigeria so far.
He added that he and his team have done everything possible to secure the release of Igboho, adding that there is more to Igboho's trial than meets the eye.
Falola described the trial of the Yoruba Nation agitator as a political trial.
He said, "In this country (Benin Republic), anyone that is answering criminal charges and whose trial is yet to be decided can only stay in custody for six months. The incarceration will need to be extended every six months if the case is still pending – up to a maximum of five years. That is our law.
"We have done everything so that he can be released but the government has not granted our request. There's no criminal charge or offence or any evidence of any crime against him. They just want to keep him in custody. May God help us. We have done everything under our laws, but they are still holding on to him."