Sunday Igboho In Trouble As Benin Republic Extends His Detention By Six Months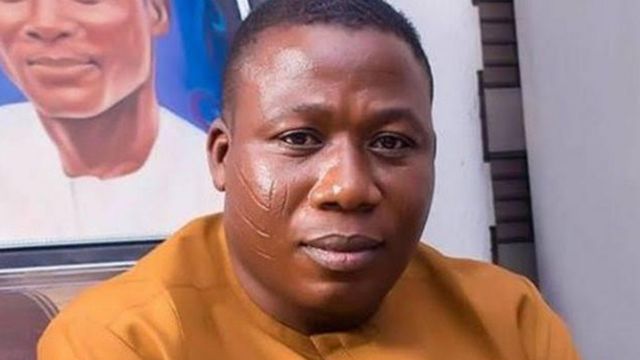 The
 

Lead agitator for self-determination for the Yoruba ethnic group, Sunday Adeyemo popularly known as Sunday Igboho would be spending more time behind bars in the Republic of Benin as the country has extended his detention by six months.

Naija News recalls that human rights lawyer, Pelumi Olajengbesi had claimed that Igboho will soon be released from detention by Benin Republic authorities.

Olajengbesi who resigned from the team of Nigerian lawyers representing Igboho said: "Chief Sunday Igboho will be out very soon and there will be massive jubilation across the entire Yoruba land.

"He is no doubt a courageous MAN. "This is very authoritative just that our Yoruba leaders should stop being selfish and allow good to prevail."

However, contrary to this claim, his lead counsel, Chief Yomi Aliyu in a chat with Punch Newspaper revealed on Sunday evening that the Benin Republic extended Igboho's detention despite the fact that he faced no criminal charges and the Nigerian government made no extradition request.

He said, "Contrary to what was speculated in the news by a lawyer, the government of the Republic de Benin has renewed the incarceration of Chief Sunday Adeyemo a.k.a Igboho Oosa for another six months even though there is no criminal charge in their file in Cotonou and without extradition request from Nigeria."

When asked whether his client would contest the extension of his detention, Aliyyu stated that he would contact the Economic Community of West African States' court.

"We will approach the ECOWAS Court which they never obeyed," he added.

It will be recalled that Igboho was arrested on 20 July 2021 at the Cotonou Cadjehoun Airport in the Benin Republic about three weeks after the Department of State Services declared him wanted for allegedly stockpiling arms, an allegation he has since denied.