I Faced Many Persecutions During My Tenure As The Senate President – Saraki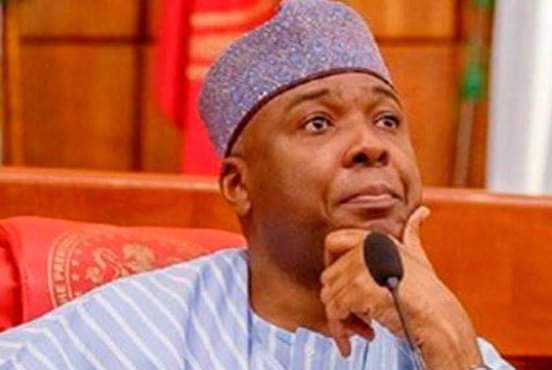 Former Senate President Bukola Saraki has declared that he suffered many persecutions from the executive during his time as the head of the nation's legislative arm.
He submitted that the executive was not happy with him because he stood for the independence of the legislative arm and didn't run to them for favours.
Naija News reports Saraki made the declaration on Saturday during a Twitter Spaces discussion hosted by Rinu Oduala of the #EndSARS protest fame.
According to him, the National Assembly under his leadership between 2015 and 2019 recorded major achievements despite persecution from the executive arm.
He disagreed with the submission by activist and co-convener of the Bring Back Our Girls (BBOG), Aisha Yesufu during the Twitter discussion that the eight National Assembly which he presided over didn't perform well.
Yesufu had accused the eight National Assembly of lacking openness, transparency, and accountability but Saraki replied that there was no truth in the submission
The former Kwara State Governor said: "When she talked about #OpenNASS, you can go and check the records before the eighth national assembly, there was no time before then that the budget of the national assembly was a public document,"
"We made it public for the first time in the history of the national assembly, that is one of our achievements.
"Not only that. The budget process for the first time had public hearings, it has never happened in the history of this country.
"Loans that were being requested by governors were being asked questions. We say 'tell us what these specific loans are for'. It had never happened, it is not happening now. Is it?
"When you talked about curry favour, all the personal prosecutions I went through was because I did not curry favour.
"All I went through for four years is because I was standing for the independence of the national assembly.
"We made sacrifices for the national assembly. If you look at appointments, we stood our ground for the appointments that we felt were right or wrong. That is standing for the independence of the national assembly."