Amaechi To Receive Chieftaincy Title In Daura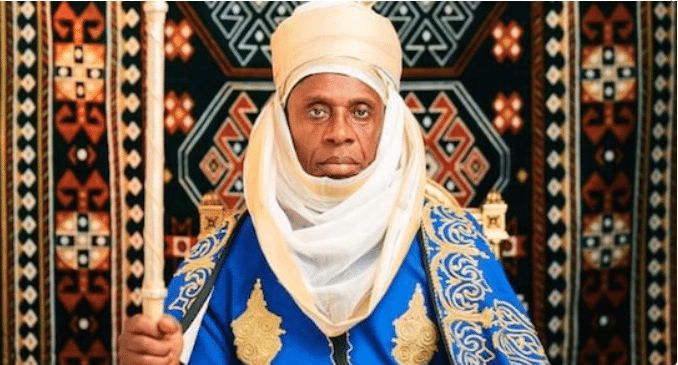 The Minister of Transportation, Rotimi Amaechi, will on Saturday (today) be conferred with a chieftaincy title by the Daura Emirate Council.
Naija News reports that the former Rivers governor will be honoured with the title of 'Dan Amana Daura' (trusted son of Daura) by the Emir of Daura, Alhaji Umar Farouq Umar, at a turbaning ceremony to be held in Daura, Katsina State.
On Friday evening, the minister arrived in the ancient town for the ceremony in a convoy of 53 vehicles which was forced to make a stopover to greet his supporters who sang his praises to high heavens.
The supporters clad in T-shirts and face caps with an embossed image of Amaechi chorused "Amaechi for President 2023," amidst singing and dancing.
As the minister's convoy moved to the Federal University of Transportation to inspect the ongoing construction of the institution in the town, his supporters marched alongside the long convoy.
Meanwhile, the Emir of Daura has described the proposed conferment of a traditional title on Amaechi as purely deserving which does not have any political undertone.
Galadiman Daura and District Head of Mai'Adua, Alhaji Ahmad Diddiri Ahmad, spoke on behalf of the monarch in Daura in a chat with reporters.
Ahmad said Amaechi is being recognised due to his contributions to the development of the emirate, Katsina State and the nation in general and not of his relationship with President Muhammadu Buhari.
He added that the emirate does not have any political inclination and could not do anything based on political reasons.
He said: "The traditional institution does not align itself with any political party; the title was purely to appreciate Amaechi for his contributions and encourage him and even, by so doing, encourage others to do more.
"Basically, we considered two things in relation to his contributions to the development of Daura Emirate in particular and to the state and the nation in general.
"One, despite all odds, he made sure that the University of Transport is located here in Daura, that is a gigantic project that will be a great source of employment for our people.
"Two, the Kano–Maradi rail line passes through Daura, that is also a monumental project that will boost business transactions along this axis, from the Sea to Kano to Niamey up to Dakar, and all these will definitely improve the living standard of our people."