2023 Presidency: Wike Reveals The Most Qualified Person To Take Over From Buhari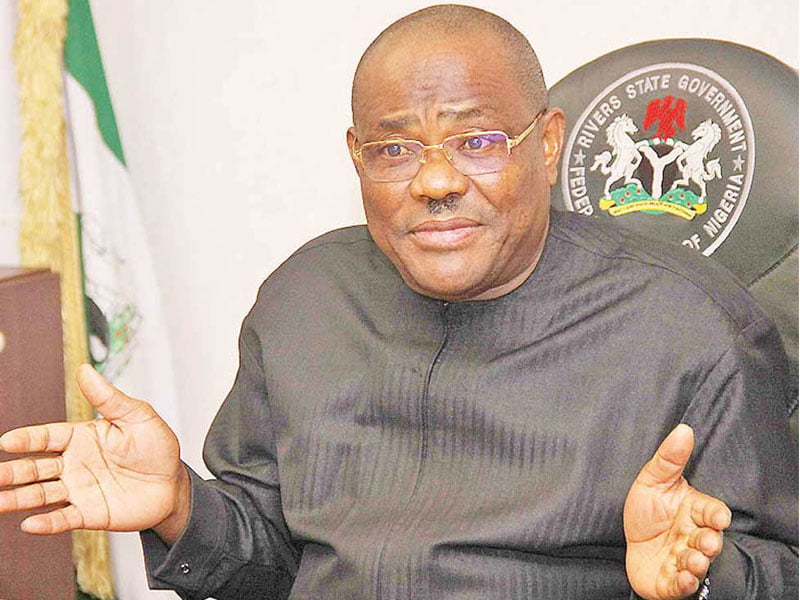 The Governor of Rivers State, Nyesom Wike has declared himself as the most qualified person to become the next president of Nigeria in 2023.
Wike stated that he possesses the charisma, experience, and every other attribute needed to move Nigeria forward.
Naija News reports the Rivers State Governor made the submission on Tuesday during an interview on Channels Television's Politics Today.
According to him, if he decides to contest the 2023 presidency, he has the capabilities to provide the best leadership for Nigeria and ensure citizens of the country benefit.
"For somebody of my kind and record, a governor and a minister, I don't even see anybody who will tell me that he is much more qualified than me, I don't think that is possible," Wike said.
"Assuming today I want to run for the office of the President, what quality do you think I do not have? Why do you think I cannot provide the right leadership for Nigeria to move forward?
"It is not good for anybody to say 'my aspirant is the best of the aspirants. I don't think so. All I preach is that people should talk on issues. Nigeria has a problem. If they have given you the opportunity, what are you going to do to make sure that Nigerians benefit?"
Meanwhile, the convener of Concerned Nigerian movement, Deji Adeyanju, has described former Anambra State Governor, Peter Obi as an attractive presidential candidate.
He, however, stated that Obi does not stand the chance to win the primary of the Peoples Democratic Party or defeat the All Progressives Congress at the general election.
Adeyanju made this claim in a series of posts on his Twitter account on Tuesday.