Lai Mohammed Moves To Launch Fresh Bid For Social Media Regulation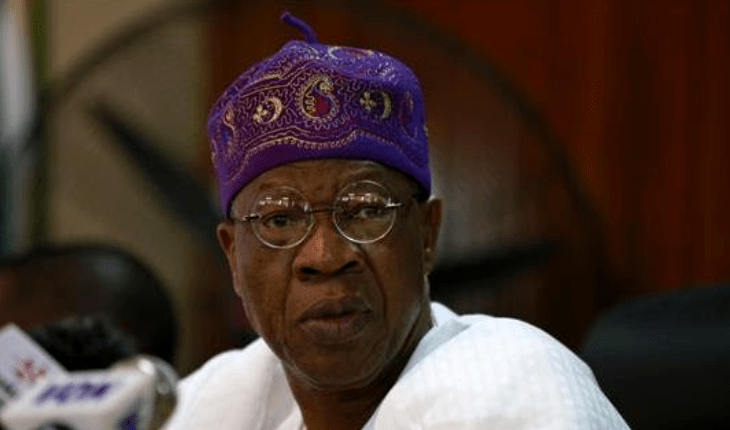 Minister of information and culture, Lai Mohammed is reportedly set to relaunch fresh bid for the regulation of social media in the country.
Naija News recalls that the Nigerian government have made several attempts to regulate social media operation in the country.
Part of it's bid was to ban Twitter operation in Nigeria, a decision that was recently revoked on certain terms with the owners of the microblogging platform.
Reports, however, reaching Naija News on Tuesday morning confirmed that Mohammed is making moves to reintroduce the National Broadcasting Commission (NBC) Act amendment bill through the executive bill route.
The bill according to TheCable seeks to empower the commission with the power to regulate social media, internet broadcasting, fix tariffs for pay television services, among other functions.
A source in the know reportedly shared that Mohammed's first step towards the reintroduction of the amendment as an executive bill will be executed on Tuesday, February 1 at a meeting in Benin, Edo state.
Naija News understands that the Tuesday meeting will be attended by officials of the ministry of information, the NBC and the National Information Development Agency (NITDA), among others.
The meeting is believed to be a smokescreen to indicate that there was wide consultation of industry stakeholders before the presentation of the executive bill to the national assembly.
Insiders say the executive bill will be simultaneously presented to both chambers of the national assembly and an accelerated passage will be carried out.
It could be recalled that in June 2021, the House of Representatives attempted to amend the laws establishing the NBC and the Nigeria Press Council (NPC).
The bills passed second reading and public hearings before they were suspended following public outrage.
Both bills were sponsored by Olusegun Odebunmi, a federal lawmaker representing Ogo Oluwa/Surulere constituency.
However, civil society organisations and media stakeholders took their stand during the hearing and rejected a major part of the amendment, citing attempts to shrink civic space in the country.
Akin Akingbulu, executive director of the Institute for Media and Society, said NBC should not be receiving directives from the minister.
"The power to give directives to the commission, vested in the minister of information in section six should be removed and replaced with powers which include policy formulation for the broadcasting sector," he said.
The executive director of the International Press Centre, Lanre Arogundade had said the proposed amendment will make NBC remain politically motivated.