Dollar To Naira Exchange Rate/Black Market Rate Today 28 January 2022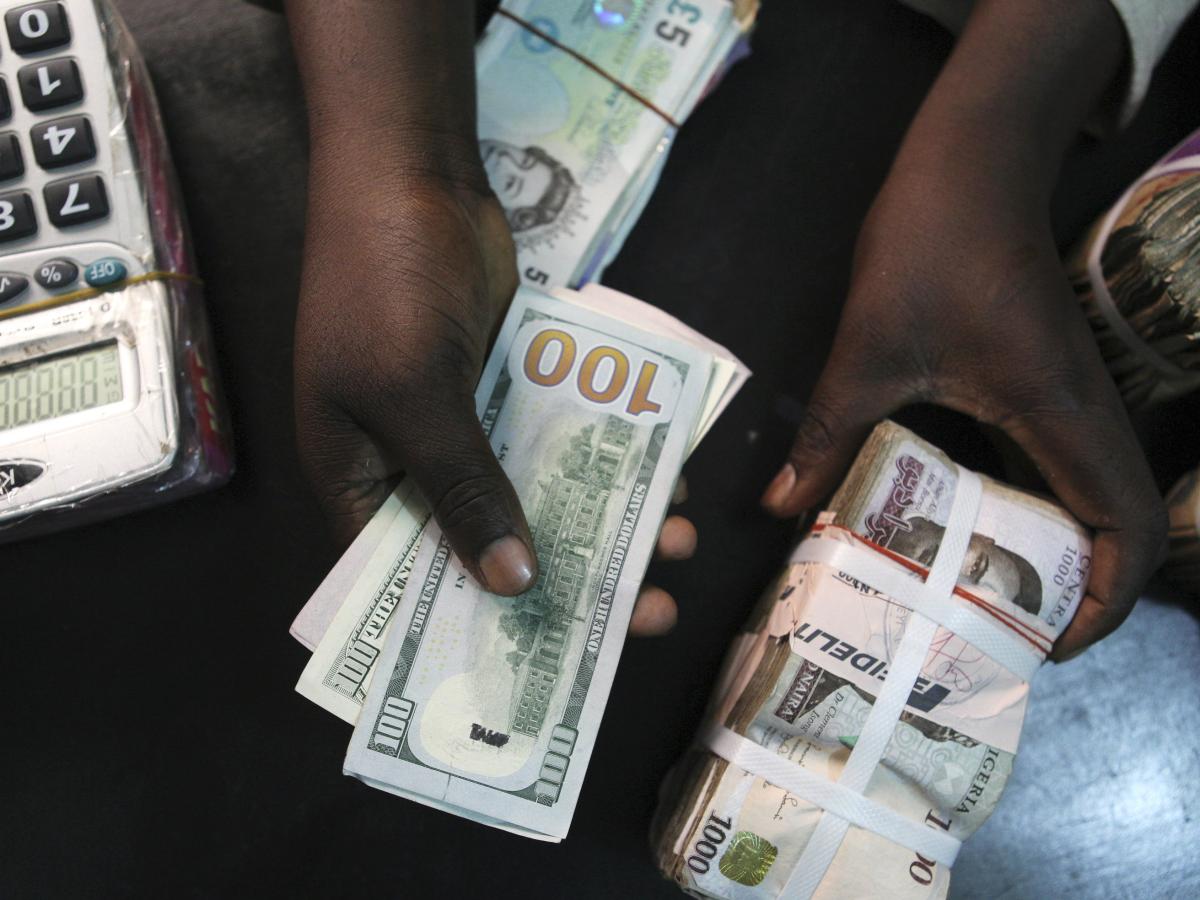 This is the news about Dollar to Naira rate at the official and black market exchange rate Today January 28, 2022.
Read Naija News update on the official dollar rates as well as Black Market rates, Bureau De Change (BDC) rates, and CBN rates.
The official rate today, Friday January 28th 2022, for $1 dollar to naira = ₦(yet to be disclosed)/$1.
According to the data at the FMDQ Security Exchange where forex is traded officially, exchange rate between the naira and the US dollar opened at ₦(yet to be disclosed)/$1 on Friday 28th, after it closed at ₦416.33 to a $1 on Thursday, 27th January 2022.
How much is dollar to naira today in black market?
The exchange rate for a dollar to naira at Lagos Parallel Market (Black Market) players buy a dollar for N567 and sell at N570 on Friday, January 28th 2022, according to sources at Bureau De Change (BDC).
Please note that the Central Bank of Nigeria (CBN) does not recognise the parallel market (black market), as it has directed individuals who want to engage in Forex to approach their respective banks.
Trading at the official NAFEX window
The exchange rate between the naira and the US dollar opened at ₦415.10/$1 on 27th January 2022 and closed at ₦416.33/$1. Showing a change of 0.02%.
According to data from FMDQ, forex daily turnover stands at $113.71 million.
In other news, the Federal Government of Nigeria has claimed that due to non-payment of electricity bills by residents and citizens, power tariff shortfalls has now surged to the tune of ₦2.4tn.
According to the report, the reported figures were a sum of unpaid bills for electricity consumed by users between 2015 and 2020.
Naija News reports that the claims were contained in the Federal Government's latest report on Nigeria's Power Sector Recovery Programme and Policy Interventions.
According to the government, the unpaid electricity bills by power consumers across all states in the six-year period caused an unsustainable financial burden in the power sector.
The report specifically noted that in 2017, electricity tariffs could not cover the cost, even at zero Aggregate Technical Commercial and Collection losses.