Dollar To Naira Exchange Rate/Black Market Rate Today 27 January 2022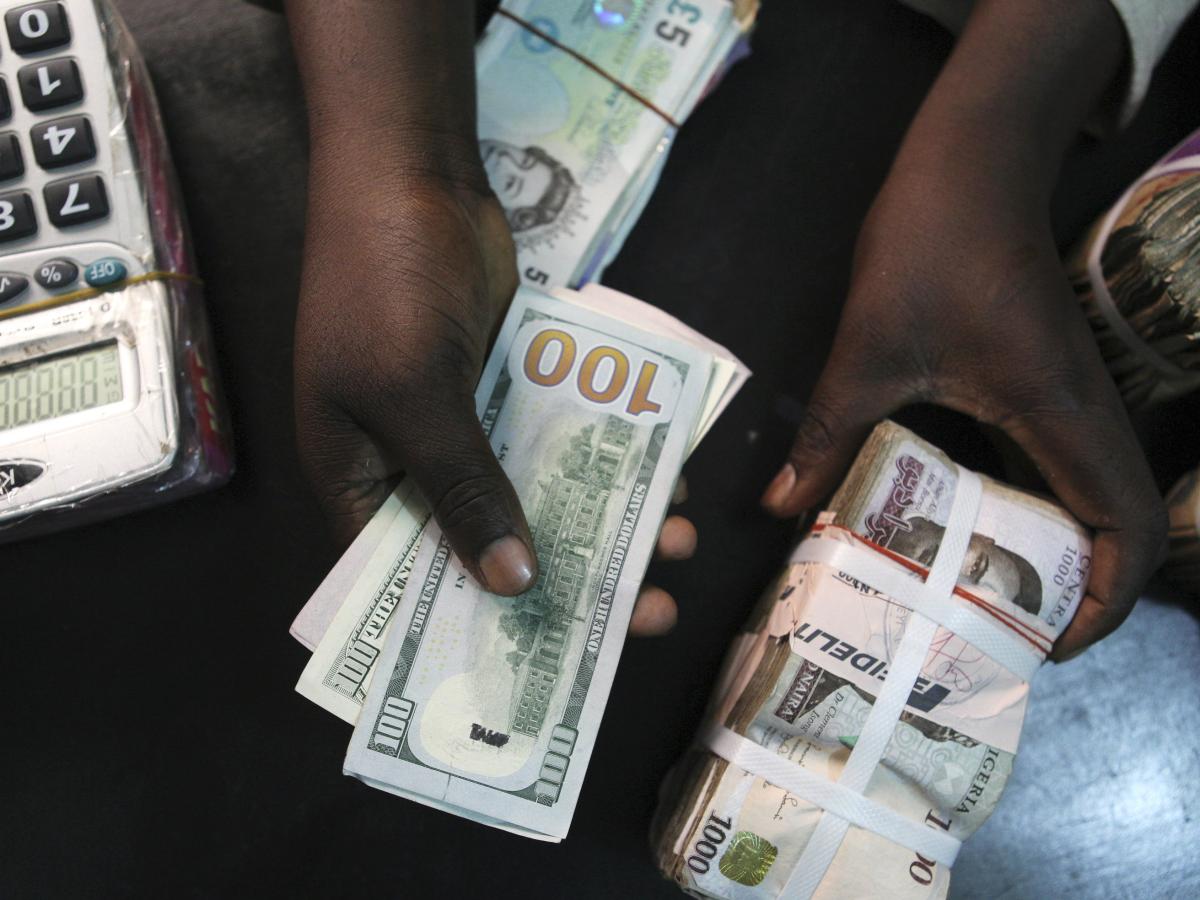 This is the news about Dollar to Naira rate at the official and black market exchange rate Today January 27, 2022.
Read Naija News update on the official dollar rates as well as Black Market rates, Bureau De Change (BDC) rates, and CBN rates.
How Much Is Dollar To Naira Exchange Rate Today Official Rate?
The official rate today, Thursday January 27th 2022, for $1 dollar to naira = ₦415.10/$1.
According to the data at the FMDQ Security Exchange where forex is traded officially, exchange rate between the naira and the US dollar opened at ₦415.10/$1 on Thursday 27th, after it closed at ₦416.25 to a $1 on Wednesday, 26th January 2022.
How much is exchange rate of Dollar to Naira in Black Market today?
The exchange rate for a dollar to naira at Lagos Parallel Market (Black Market) players buy a dollar for N567 and sell at N570 on Thursday, January 27th 2022, according to sources at Bureau De Change (BDC).
Please note that the Central Bank of Nigeria (CBN) does not recognise the parallel market (black market), as it has directed individuals who want to engage in Forex to approach their respective banks.
Trading at the official NAFEX window
The exchange rate between the naira and the US dollar opened at ₦415.10/$1 on 27th January 2022 and closed at ₦416.33/$1. Showing a change of 0.02%.
According to data from FMDQ, forex daily turnover stands at $113.71 million.
In other news, cryptocurrency traders will heave a sigh of relief as Bitcoin, Ethereum and Dogecoin asking price increased on Wednesday morning.
While investors of Terra Luna and Cardano continue to suffer losses in the month of January, reflecting a sluggish upward movement in the crypto market.
Bitcoin  (BTC) had in the last 24hour increased by 0.97% to sell for $36,906.31, having exchanged investors hands at a low of $35,730.45, and a high of $37,544.20 during the same period.
Ethereum (ETH) also enjoyed a fine run rising by 0.81% between Tuesday and early Wednesday, to lift its asking price to $2,453.31.
Although ETH had traded at a high of $2,508.06 in the crypto market on Tuesday, it later declined in value to $2,351.91 before heading towards $2,453.31 on Wednesday.