"Nigeria Will Have To Pay A Price" – Buhari Govt Speaks On How To Get Funding For Fuel Subsidy Payment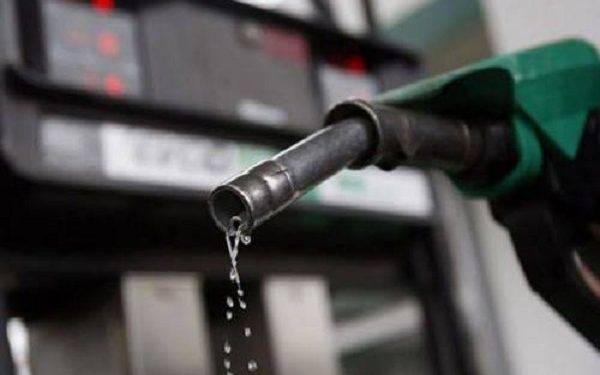 The presidency has declared that the people of Nigeria will have to bear the effect of the government having to continue paying subsidy on petrol.
Speaking on Wednesday when he shed more light on the decision of the federal government to postpone the plan to stop paying subsidy, presidential spokesperson Femi Adesina said the government may have to continue borrowing to meet financial demands.
While acknowledging that removal of the subsidy at this time may negatively impact the economic wellbeing of the average Nigerian, Adesina stated that the money that could have been saved from removing the fuel subsidy and invested in other infrastructure is the forgone alternative.
Naija News reports Mr. Adesina made the submission on Wednesday when he featured as a guest on a Channels Television interview programme.
Answering the question on the financial implication of the government having to continue paying subsidy on petrol, Adesina replied: "Head or tail, Nigeria will have to pay a price; it is either we pay the price for the removal in consonance and in conjunction with the understanding of the people. The other cost is that borrowings may continue and things may be difficult fiscally for both the state and the federal government. You know how much could have been saved if the subsidy was removed and how it could have been diverted to other spheres of our lives…we have to pay a price."
Petrol currently sells for between N162 and N165/litre in Nigeria but once subsidy is removed, the price will shoot up and is expected to have a ripple effect on the price of other commodities in the country and the economy as well.
Recently, a report emerged which claimed the National Economic Council (NEC) led by Vice President Yemi Osinbajo, has recommended ₦302/litre as the new price of petrol in Nigeria.
It said that it is part of the plan of the Federal Government to deregulate the prices of Premium Motor Spirit (PMS) and eliminate monthly subsidy payments with provisions to ensure fair competition in the market.
But speaking on the matter, the spokesperson for the Vice President, Mr. Laolu Akande stated last Wednesday that at no time did his principal or NEC make such a resolution or recommendation to the federal government.
He added that discussions are still ongoing on the issue of fuel subsidy removal in the country and the claim in the viral report should be disregarded by Nigerians.