2023 Presidency: Afenifere Set To Form Political Party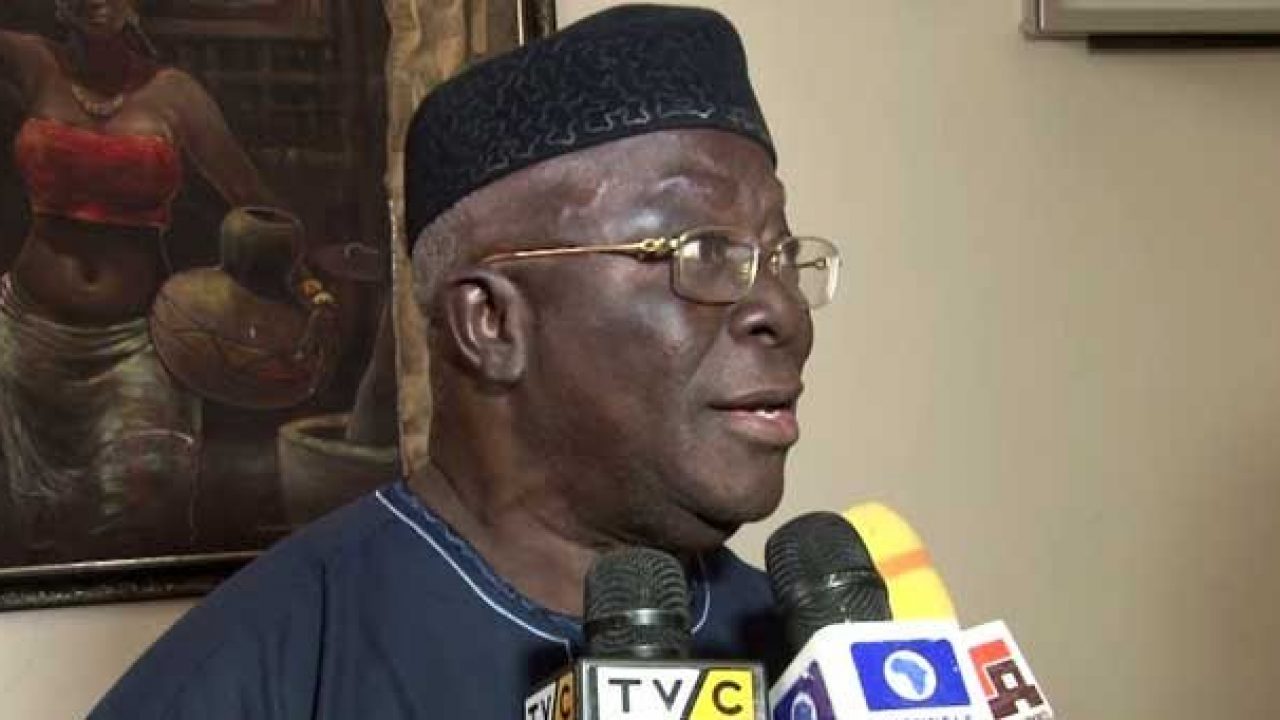 Ahead of the 2023 general elections, acting leader of Afenifere, Chief Ayo Adebanjo has disclosed plans by the organisation to form a new political party.
Adebanjo stated that the pan-Yoruba socio-political organisation will not be supporting any candidate in the forthcoming presidential election rather it will present its own presidential candidate.
Adebanjo made this known to newsmen on Tuesday, at its Annual General Meeting of the organisation held at his country home in Sanya Ogbo, Ijebu-Ode, Ogun State.
However, the Afenifere leader failed to disclose the name of the party and the time it would be launched.
Adebanjo said Afenifere will not take part in the 2023 elections until the 1999 constitution is reviewed and the country is restructured. The Afenifere leader noted that the country's law doesn't guarantee a free and fair poll.
He said, "We are still going to take a decision on whether we will take part or not. But, we are forming a political party. We are not supporting anybody. Definitely, we are forming a party.
"I don't believe in election until they change this constitution, there is no level playing field under this fraudulent constitution."
Meanwhile, the Governor of Oyo State, Seyi Makinde has ahead of the 2023 general elections urged Nigerians not to vote a leader old enough to be a Grandfather as president.
Naija News reports that the PDP governor gave the advisory in Ibadan, the state capital on Tuesday while speaking at the 65th birthday anniversary and thanksgiving service of Rev Samson Ayokunle, President of the Christian Association of Nigeria (CAN).
Makinde warned against letting people who are as old as 70 years of age and above, become president in 2023.
He urged Nigerians to rather elect a young person as president in 2023.
The PDP chieftain maintained that it would be wise to elect people that have the energy to serve the country.