Pounds To Naira Official Exchange Rate/ Black Market Rate Today 25 January 2022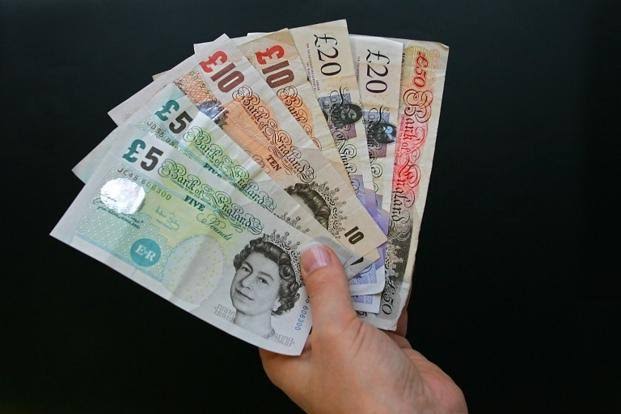 This is the news about Pounds to Naira rate at the official and black market exchange rate Today January 25, 2022.
Read Naija News update on the official pounds rates as well as Black Market rates, Bureau De Change (BDC) rates, and CBN rates.
How Much Is Pounds To Naira Exchange Rate Today Official Rate?
The official rate today, Tuesday January 25th, 2022, for £1 pound to naira = ₦560.0239/£1.
According to the data from the CBN, exchange rate between the naira and the British pounds opened at ₦560.0239/£1 on Tuesday 25th, after it closed at ₦562.6977 to a £1 on Monday, 24th January 2022.
Naija News reports that a pound is bought at the official market at N559.3494 and sold for N560.6984.
How much is exchange rate of Pounds to Naira in Black Market today?
The exchange rate for a pound to naira at Lagos Parallel Market (Black Market) players buy a dollar for ₦740 and sell for ₦745 on Monday, January 24th 2022, according to sources at Bureau De Change (BDC).
Meanwhile, reports have confirmed that Nigeria in 2021, received no fewer than a sum of $2.83bn from the World Bank and the African Development Bank.
Naija News understands that the said fund was received in different batches from the two financial institutions and for different purposes.
Statements released on the official website of the international banks on the approvals of the funds, however, revealed that the financing is not limited to the Nigerian government, but also covers Nigerian agencies and firms.
A breakdown of the reported funds showed that on February 5, 2021, the World Bank approved the sum of $500m for the Nigerian government to support the improvement of electricity access and services to Nigerians.
On May 25, 2021, the Washington-based Bank announced the approval of $700m credit for the Nigeria Sustainable Urban and Rural Water Supply, Sanitation, and Hygiene Program.
Naija News understands that the above programme was aimed at providing at least six million people with basic drinking water services, and 1.4 million people access improved sanitation services.