Hisbah Police Arrest Prostitutes, Seize 1,906 Bottles Of Alcohol In Jigawa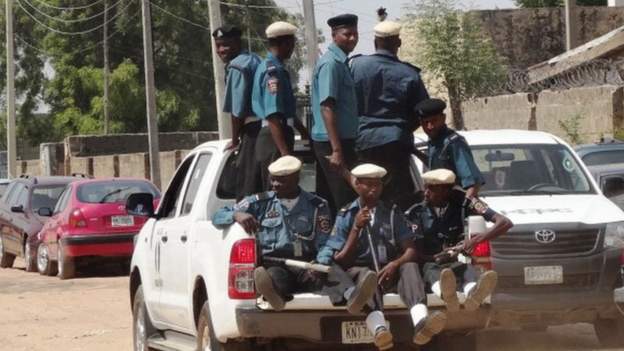 Jigawa State Command of the Sharia police popularly known as Hisbah said it seized 1,906 bottles of alcohol in the state.
The Sharia police also confirmed it arrested no fewer than 92 persons over prostitution and other related cases.
Commander of the board, Mallam Ibrahim Dahiru, disclosed this while interacting with newsmen in Dutse, the state capital on Tuesday, Naija News reports.
Dahiru revealed that the 1,906 bottles of alcohol were retrieved last year, 2021. The offences for which the 92 persons were arrested according to the Hisbah commander include gambling, drug abuse, prostitution and other social vices.
He also said that during the period, the Hisbah board had also closed beer parlours and brothels across the state.
Dahiru explained that the seized bottles of alcohol and suspects were handed over to the police for further investigation.
In another news, one Father Stephen Kyalo has been found dead in a hotel room in Kenya.
The clergyman who was reportedly serving in Kako area in Makueni Parish, had booked a room at a local hotel at Kilala Market at about 8:00 am last Sunday.
Reports by the hotel management revealed that the deceased had ordered whiskey worth ksh1,600 and locked himself in the room for hours.
Kyalo reportedly remained in his room the whole day without making any more orders. This prompted the hotel attendants to check on the priests at night hour.
Naija News learnt after many attempts to get access to the room proved abortive which resulted in the hotel management seeking the police service to break the door, where they found Kyalo dead.
The priest is said to have committed suicide by taking poison.
The motive behind Kyalo's decision remains unclear. His remains, however, has since been moved to Makueni Hospital Morgue awaiting postmortem as further investigations commence.