World Bank: Nigeria's Economy Under Buhari Worse Than A Decade Ago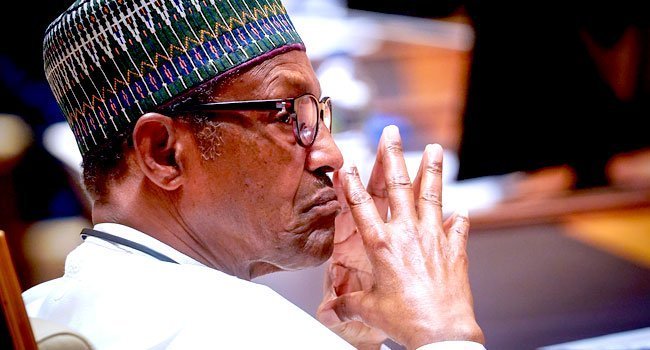 The World Bank has mentioned again that Nigeria's economy has become even worse under President Muhammadu-led government than it was a decade ago.
Naija News reports that the international financial institution's recent findings backed the claims of a study published by the Economic Community of West African States (ECOWAS), which shared that many people living on less than $1.90 a day had jumped from 2.3 per cent to 2.9 per cent in 2021.
The report stressed that the debt burden of countries increased amid slow economic recovery, shrinking fiscal space and weak resource mobilisation.
A review contained in the World Bank flagship report for the year 2022 titled 'Global Economic prospect', said; "The pandemic has reversed at least a decade of gains in per capita income in some countries—in almost a third of the region's economies, including Angola, Nigeria, and South Africa, per capita incomes are forecast to be lower in 2022 than a decade ago."
The report claimed that the current hike in food prices across the nation's could amplify the negative impact of increased poverty on economic growth, noting nearly 110 million people in countries like Nigeria, the Democratic Republic of Congo, Ethiopia, and South Sudan had been in situations characterised by food crises.
It added that disruptions to the supply chains or armed conflicts could contribute to surges in food prices, leaving vulnerable groups suffering the most.
"Further rise in food prices would squeeze households' purchasing power and erode consumer confidence, causing more subdued growth and hindering poverty reduction," the report stressed.
Naija News understands that World Bank had in 2021 criticised the Nigerian government's fiscal policies, noting the negative effect of the country's Central Bank exchange rate policies on investments and fuel inflation.
However, the World Bank predicts that Nigeria's economy will grow by 2.5 per cent in 2022, as it will benefit from an increase in oil prices, a gradual easing of the Organisation of the Petroleum Exporting Countries (OPEC) production cuts, and other domestic regulatory reforms.