'Stop Spreading Fake News' – Nigerians React As Tinubu Says Current PVCs Have Expired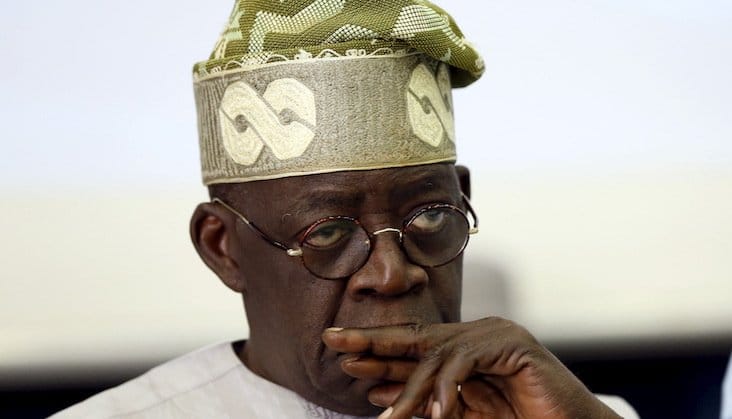 Nigerians have taken to social media to react to the claim that the current Permanent Voter Cards (PVCs) have expired.
Naija News earlier reported that the National Leader of the All Progressives Congress (APC), Asiwaju Bola Ahmed Tinubu, had claimed that the current PVCs are expired.
The former Lagos governor made the claim on Tuesday while speaking to some APC women leaders in Abuja, the nation's capital. He claimed that the voters' cards issued to the citizens are diminishing and have expired, urging voters to get new PVCs from Independent National Electoral Commission (INEC).
He said: "In case they do not announce to you on time, the PVC you have has expired.
"Take one family member, two family members, knock on all doors and make sure that the new registration… Because they may not announce to you on time. The PVCs you have expired. Yes!
"You need to spread it to various local governments and wards at each level. No matter how difficult it is.
"To me, I look at it closely and you look at other elections being held, you will see that it's diminishing because those cards (is) expired. It's mandatory that you go and register to vote and achieve your aspirations. May God bless you and bless Nigeria."
Reacting to the claim made by Tinubu, some Nigerians slammed the presidential hopeful for giving fake news, adding that his comment is misleading, while others said the APC national leader was misquoted.
@Buzy4real2 wrote: "Is this gimmick? I noticed he paused after he has said that PVC already expire, definitely something is cooking and he mistakenly says it out."
@EsqMrs wrote: "
I believe Asiwaju Tinubu

has a point. Most of the PVCs might not have expired but are already damaged and invalid. During the Anambra election, many could not vote because the cards were either defaced or damaged to be validated and

@inecnigeria

knows this."
@EmordiChigbata wrote: "Just checked my PVC on the INEC platform the other time,it says my card does not exist, don't joke with this people o."
@Drmuzoic wrote: "My problem is not even the grandpa talking in the nonsense but all those useless people around him saying yes, yes.
"This video wasn't live and shouldn't have been released at all if they understood the implications Useless leaders and stupid sycophants are killing this nation."
@PJadelani wrote: "I see this as a lie…. They have cooked it and coming to sell to us nonsense. If current has expired, what happened to the old. This is to cancel all new PVC cos any that would be done for you now is already tampered with."
@HayWhy_Tops wrote: "
What does he mean by current PVCs have expired…. Nigeria na cruise sha. We didn't hear this from the figurehead (PMB) or his BMC boys… We heard it from jagaban. Read in between lines
."