Davido's Uncle Reveals How He Built Multinational Company In The US Without Family Support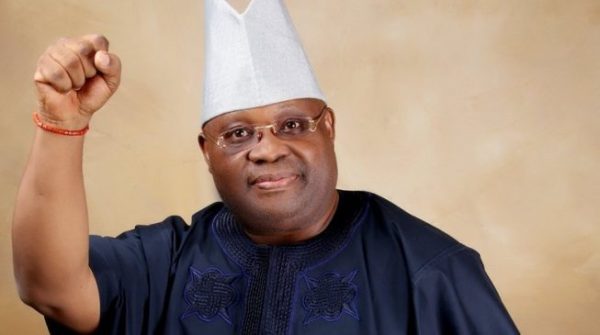 Ademola Adeleke, Davido's uncle and a contender of the Peoples Democratic Party gubernatorial ticket in Osun state, has revealed how he successfully established series of businesses without his family support.
Adeleke shared his story in a statement issued to newsmen on Wednesday, January 19.
The business man cum politician stated that he became so successful that he shocked his brother and his friends.
The statement reads: "I don't like saying it but our people in Osun deserves to know more about my work and business background. I am what our people called serial entrepreneur. The good thing is that I started those businesses on my own without any support from my family members. As a business minded individual, I pushed hard to record successes that even shocked my brother and his friends.
"When my brother and his friend , Alhaji Aliko visited my warehouse in the United States in one of those years, they were surprised at my activities. Both of them asked why I never briefed them of this business effort. I told them I wanted to show what I am capable of doing.
"My Company , Origin International Limited which I co-founded with a friend was into production of fragrance and flavour for food and beauty industry. It was a thriving enterprise. I made a lot of money from the business. The business expanded so rapidly.
"The business was a major break for me. It was also a pioneering effort. We penetrated several American markets. That manufacturing venture yielded a lot of returns. You know only a competent and smart people can successfully create and run business in the United States.
"That is not all. Prior to the manufacturing venture, I also started a Courier service firm that won a major courier contract then in the United States. It was a one man business. My business acumen and skills ensured that the contract was awarded to my firm. I competed with a Whiteman to win. How can an incompetent hand compete and win a competitive contract against a white man?"