Secondary School Certificate Qualification Too Low To Become President Of Nigeria – Gbajabiamila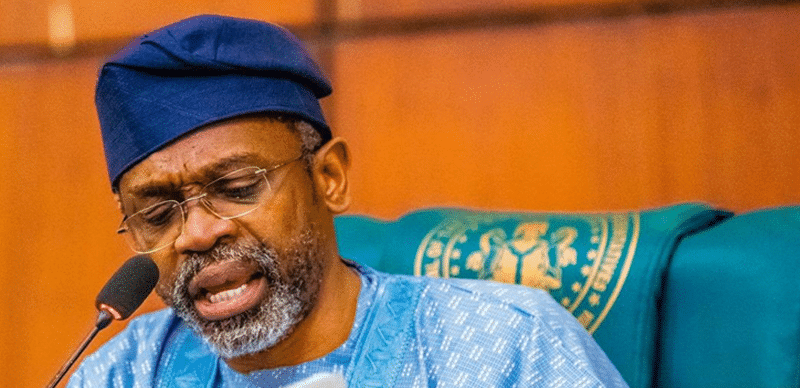 The Speaker of the House of Representatives, Femi Gbajabiamila has advocated a review of the minimum educational requirement necessary to become the President of Nigeria.
According to him, the senior secondary school certificate or its equivalent as currently required by the constitution is too low.
Gbajabiamila, therefore, called for a constitutional review by the National Assembly to raise the academic qualification requirements for the position of president and other elective offices in Nigeria as it will strengthen the nation's democratic process.
Naija News reports the Speaker made his view known on Monday while speaking at the convocation ceremony of the University of Lagos.
"I also sincerely believe that the national assembly needs to look into section 131 (d) of the 1999 constitution with a view to increasing the minimum educational qualification for persons aspiring to be future presidents of Nigeria and other top offices including the national assembly as against the current minimum requirement of a secondary school certificate or its equivalent," Gbajabiamila said.
"As we have reduced the age for eligibility to contest those offices, so also, we should increase the minimum educational requirement. It will be another step in reforming our electoral system and providing strong leadership for the country."
Section 131 (d) of the 1999 constitution states that "A person shall be qualified for election to the office of the President if he has been educated up to at least School Certificate level or its equivalent".
However, for review of the constitution to be done as proposed by the Speaker, on the minimum, members of 24 state houses of assembly out of the 36 (two-thirds) must support it.
"An Act of the National Assembly for the alteration of this Constitution, not being an Act to which section 8 of this Constitution applies, shall not be passed in either House of the National Assembly unless the proposal is supported by the votes of not less than two-thirds majority of all the members of that House and approved by resolution of the Houses of Assembly of not less than two-thirds of all the States," the constitution states.