Photos Of Alaafin Of Oyo And Some Of His Beautiful Wives At His Coronation Anniversary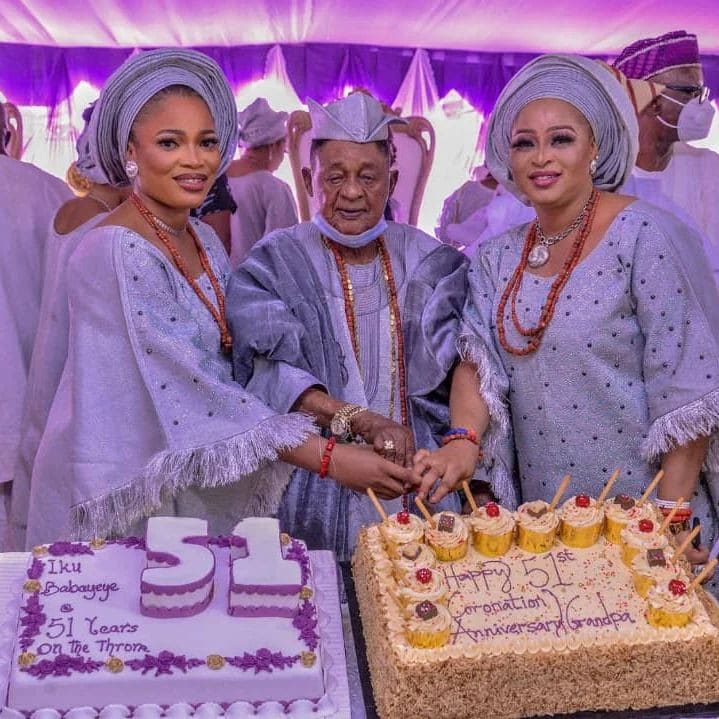 The Alaafin of Oyo, Oba Lamidi Adeyemi III, celebrated the anniversary of his coronation over the weekend.
The Alaafin has been king for 51 years and a grand party was thrown to commemorate the occasion. He was joined by his well wishers, friends and beautiful Oloris to celebrate the occasion.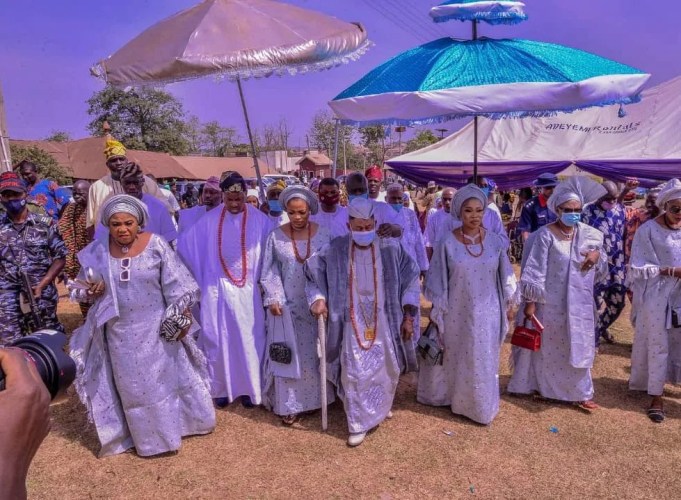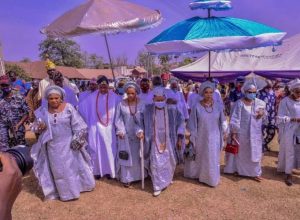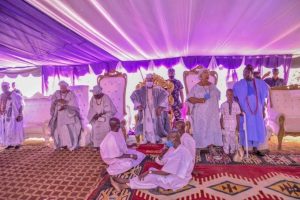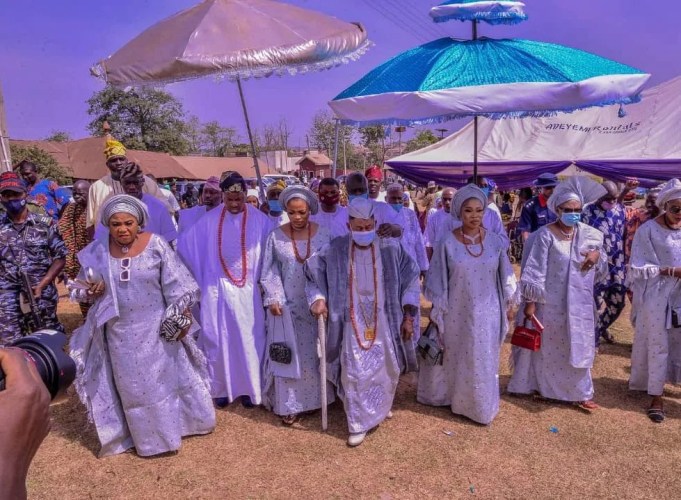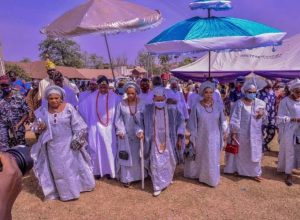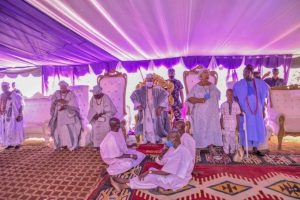 The Alaafin was born on October October 15, 1938. His father, Oba Adeyemi II Adeniran, was deposed and exiled in 1954 for supporting the National Council of Nigerian Citizens (NCNC).
He succeeded Alaafin Gbadegesin Ladigbolu II in 1970, during the governorship of Colonel Robert Adeyinka Adebayo.
In other news, a Nigerian man identified as Abu Tosho Olaq has expressed his affection for the estranged wife of the Alaafin of Oyo, Adeyemi Olaitan.
The development was disclosed by the mother of three who shared a screenshot of the message she got from the man on her Instastory.
The man who appeared to be in his mid 50's had addressed Queen Olaitan as 'baby', as he wrote, "I love you baby" Read more