Nnamdi Kanu: Umahi Talks Tough, Says No One Must Obey IPOB Sit-at-home Order In Ebonyi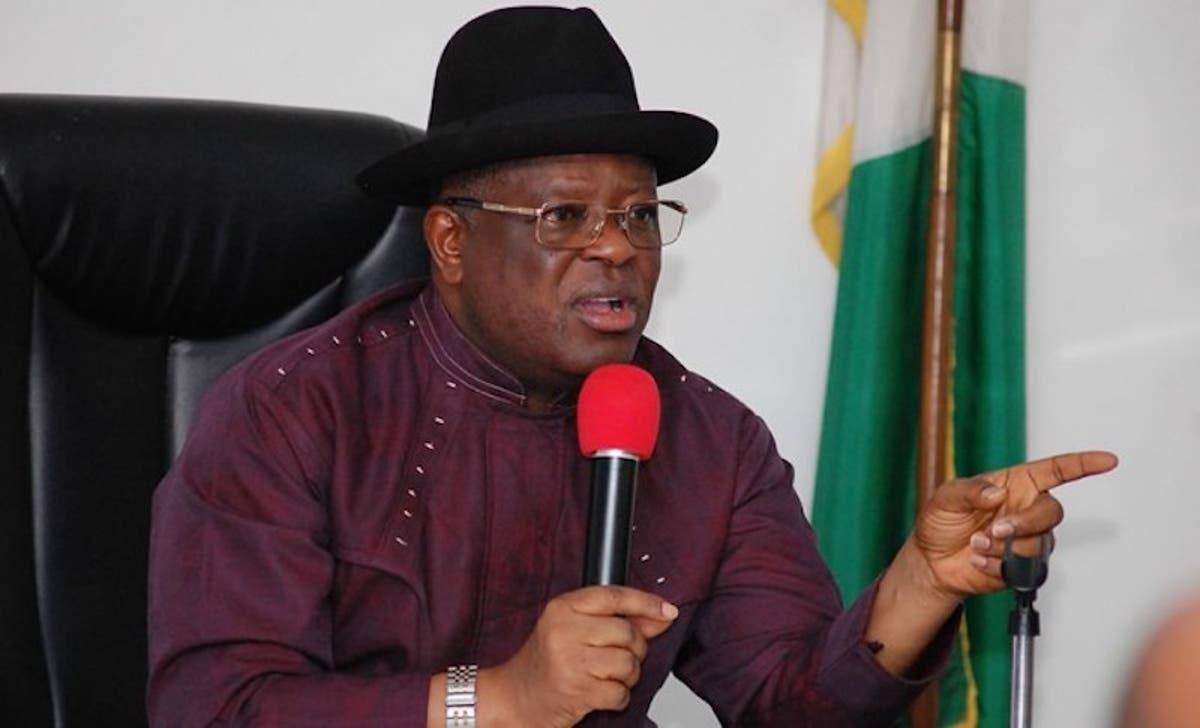 The Governor of Ebonyi State, David Umahi has directed that the sit-at-home order by the Proscribed Indigenous People of Biafra (IPOB) must not be obeyed.
The Governor in a statement on Sunday threatened that anyone or business outfit that obeys the IPOB order will face serious punishment.
Naija News reports the Ebonyi State Governor made the stand of his government known in a statement issued by the State Commissioner for Markets and Parks, Nwachukwu Eze.
This follows the IPOB order declaring a sit-at-home for Tuesday in sympathy with its leader, Mazi Nnamdi Kanu whose trial resumes this week.
IPOB in a statement on Saturday asked its supporters and members to boycott all social and economic activities in the southeast for that day.
The proscribed group claimed that the sit-at-home will enable people of the southeast to give solidarity to Nnamdi Kanu.
However, the Ebonyi State government says the order from the proscribed group must not be obeyed by residents.
"All markets and parks leaderships in Ebonyi are by this announcement directed to ensure that markets are open for businesses on Monday, Tuesday and Wednesday," the government statement reads.
"The state is not in any way part of the sit-at-home order by IPOB. Please note that strict compliance to this directive is very important as failure to do so will attract severe punishment."
Before the declaration of the sit-at-home order, Kanu had made a passionate appeal to his followers.
The IPOB leader in a statement through his lawyer, Ifeanyi Ejiofor pleaded with his followers and supporters to be peaceful and calm.
Ejiofor in a statement on Thursday said he visited Kanu in detention and the IPOB leader is in good spirits ahead of the scheduled court appearance.
He said the legal team is sure of getting victory for Kanu in court and appealed to fans and supporters to be calm and pray along with them.