2023: Your Blackmail To Cede Power To South Won't Work – CNG Tells SMBLF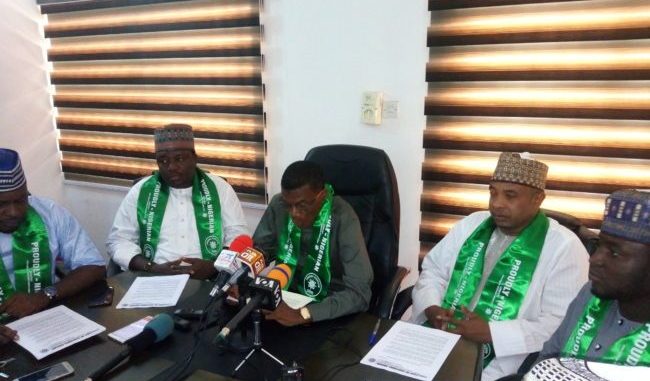 Naija News recalls that the leaders from the South and Middle Belt regions had promised not to support any political party that fields a northerner as its presidential candidate ahead of the 2023 presidential poll.
The leaders, in a communique released after its meeting in Abuja on Friday, said it will be backing any party that zones its presidential ticket to the South or presents a Southern candidate.
Reacting, CNG spokesman, Abdul-Azeez Suleiman, said the North will not yield to the threats and provocative statements made by the Southern and Middle Belt leaders on the 2023 presidency.
Speaking to newsmen in Kaduna on Saturday, Suleiman stated that the North will not repeat the mistake it made in 1999 by giving in to pressure from the South-West to support former President Olusegun Obasanjo.
He disclosed that the North will use its political power and population to win the 2023 presidential election, berating the SMBLF of thinking along with a regional presidency.
He said, "Our position is that the North will never let itself be blackmailed or intimidated into ceding power. We made the same mistake in 1999 by giving in to pressure from the South-West and paid for it. Obasanjo was brought to power by the northern political might, yet he failed to justifiably deal with the nation's diversities as was expected.
"The North certainly has the sagacity to use its population and repeat what it did in 2015 with its permanent voter cards. It is pedestrian for those who call themselves regional leaders to continue to think along having a regional and not Nigerian president."