2023: Tinubu Reveals Why He Visited Katsina State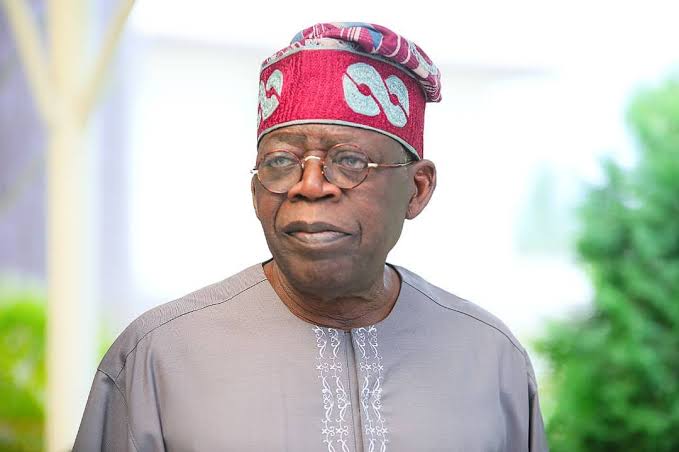 Presidential aspirant and National Leader of the All Progressives Congress (APC), Asiwaju Bola Ahmed Tinubu has spoken on why he visited Katsina State on Sunday.
He spoke while addressing newsmen while in Katsina State amidst rumours that the visit may not be unconnected to his 2023 presidential ambition.
According to the former Lagos State Governor, however, he was in Katsina on a condolence visit to the State Governor, Aminu Masari over the recent gruesome murder of his Commissioner for Science and Technology, Dr. Rabe Nasir.
Tinubu said he got information that the late Nasir who was recently killed by armed bandits as a reliable and resourceful individual with great knowledge about Nigeria.
In his words, "We are here only to grieve on the wicked assassination of the Honourable Commissioner of Science and Technology, Dr Rabe Nasir."
He said the Katsina Governor told him that "the late Rabe Nasir was one of the most reliable and resourceful individuals of Katsina State with a very broad knowledge of Nigeria as a country."
In condoling the Governor and people of Katsina State, Tnubu reminded them that "evil men may interfere and try to tempt Allah, but He is the giver and He is the taker."
During the visit, Tinubu also called on President Muhammadu Buhari to ensure all forms of banditry and terrorism is wiped out in Nigeria.
He said they will continue to support the President to get the job done, knowing fully well that it's not an easy task.
"It's not easy to get to the seed of a palm kernel without a cracker. We will continue to pray with you to conquer the evil of sudden kidnapping, maiming, and killing of innocent lives," the APC leader said.
On his part, the Katsina State Governor appreciated Tinubu for the visit and for taking time out of his busy schedule to commiserate with them.