2023: Buhari Is A Disappointment To The North – Baba-Ahmed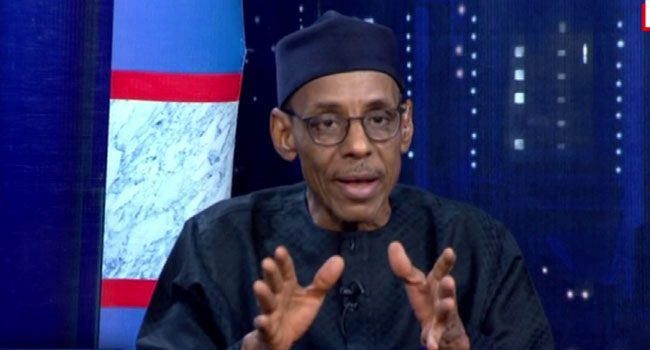 The spokesman of the Northern Elders Forum (NEF), Hakeem Baba-Ahmed, has stated that President Muhamadu Buhari is a mistake and disappointment to the North.
He made the submission while speaking to reporters during a meeting organised by the NEF at the Arewa House in Kaduna on Saturday.
Baba-Ahmed stated that the situation in the North and the entire country had been worse than when Buhari took over in 2015, saying that the region was deceived into voting for Buhari believing that the country would be better.
The NEF spokesman added that the region would only vote for a competent candidate in the 2023 presidential election and not support any candidate based on sentiment.
He said the North will not repeat the same mistake made in 2015 in which it supported President Muhammadu Buhari based on sentiment, advising the North to support a candidate that would solve the issues facing the region.
Baba-Ahmed added that the region will support a candidate that has competence, integrity and commitment to the rule of law regardless of where he comes from in the country.
He said: "Northerners were told that if Buhari becomes president, the country would be secured; he will fight corruption; the economy will improve. But now, we are worse. This is not propaganda; it is not fiction. It is a fact on the ground.
"Millions of internally displaced people (IDP) camp in the north-west, where Buhari comes from as a result of the deadly activities of bandits, but the government is refusing to admit it.
"They are refusing to accommodate this view and consider the fact that we have IDPs.
"This is not the Nigeria that we voted [to have under] President Buhari, so he is a disappointment and that is why we are calling on Nigerians, particularly, northerners, to be very careful; don't repeat the same mistake again.
"Choose a northerner if you want, but please make sure he is the best among those that are available, including candidates from the South."
He asserted that no northern presidential candidate should take the region for granted in the 2023 race, calling on the Southern leaders to stop their unnecessary comments on the 2023 presidency.