They Are Ignorant Or Mischievous – Senate President Lawan Knocks Those Criticizing NASS For Approving Buhari's Loan Requests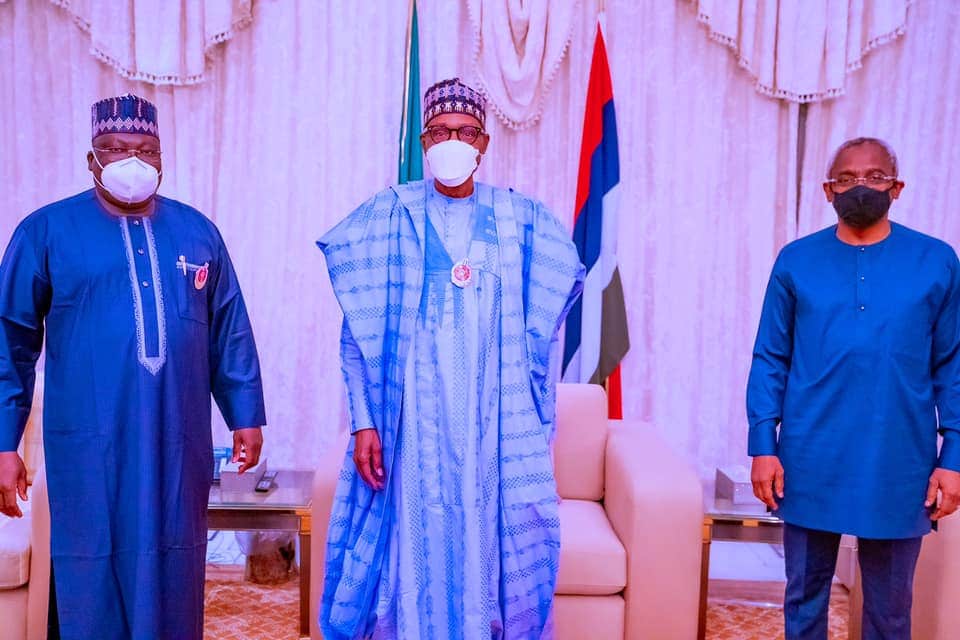 Senate President Ahmad Lawan has declared that those who have labelled the ninth National Assembly as a rubber stamp for the executive arm are mischievous and ignorant.
He stated this in a reaction to the growing level of borrowing by the federal government and the role of lawmakers in approving more external loans.
According to him, they are also not comfortable with the incessant borrowings by the federal government but since the country does not generate enough revenue, they have to look at other means of raising funds.
Lawan made his view known while speaking with journalists on Wednesday in Abuja.
The Senate President however added that the government was constantly looking for ways to reduce the loan burden by exploring other means of raising money.
Naija News reports that the latest figures from the Debt Management Office (DMO), put Nigeria's public debt at N38.01 trillion or $92.63 billion as of Q3 2021.
"Nobody likes taking loans or debt whether as an individual or a country," the senate president said.
"But what do you do when you are not generating enough? We are concerned about our level of borrowing, and the best way to reduce it is to get funds from independent sources.
"We expect that when we generate more we borrow less."
Lawan went ahead to praise the ninth National Assembly, saying unlike the eighth National Assembly, they have stabilized the Nigerian economy and the polity and those calling them out don't want them to succeed.
"This national assembly I daresay has stabilized the Nigerian economy. Anybody that wants to challenge this statement can do so," he said.
"I also daresay, the ninth national assembly stabilized the polity. Imagine every day we were fighting either ourselves or the executive, we know there is a price to pay.
"Mark me, some of the people saying these people [calling the national assembly names] are ignorant or mischievous because they don't want us to succeed."