Pounds To Naira Official Exchange Rate/ Black Market Rate Today 11 January 2022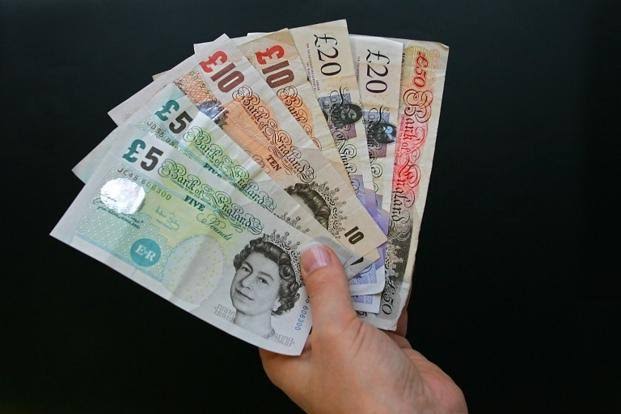 This is the news about Pounds to Naira rate at the official and black market exchange rate Today January 11, 2022.
Read Naija News update on the official pounds rates as well as Black Market rates, Bureau De Change (BDC) rates, and CBN rates.
How Much Is Pounds To Naira Exchange Rate Today Official Rate?
The official rate today, Tuesday January 11th, 2022, for £1 pound to naira = ₦561.6378/£1.
According to the data from the CBN, exchange rate between the naira and the British pounds opened at ₦561.6378/£1 on Tuesday 11th, after it closed at ₦560.4408 to a £1 on Monday, 10th January 2022.
Naija News reports that a pound is bought at the official market at N560.9591 and sold for N562.3165.
How much is exchange rate of Pounds to Naira in Black Market today?
The exchange rate for a pound to naira at Lagos Parallel Market (Black Market) players buy a dollar for ₦720 and sell for ₦730 on Tuesday, January 11th 2022, according to sources at Bureau De Change (BDC).
Meanwhile, the Nigerian Stock Market ended on a positive note on Friday as the likes of Airtel Africa Plc, BUA Foods, Lafarge Africa Plc, and FBN Holdings Plc gained ₦1.33 trillion to end the first trading week.
The stoke market last Friday saw all the share index increase by 2.7 percent to close at 43,854.42 basis points, from the 42,716.44 basis points it closed in 2021.
Also, the market capitalization rose to N23.628 trillion from the N22.296 trillion the stock market opened with trading on the first day on Tuesday.
The market closing on a positive note was influenced by foreign investors and high net worth investors' demand for Airtel Africa Plc, BUA Foods, Lafarge Africa Plc, and FBN Holdings Plc.