2023 Presidency: Lagos APC Chairman Reveals Best Candidate To Succeed Buhari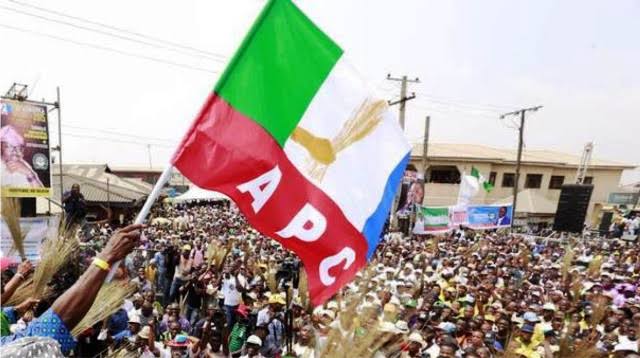 The chairman-elect of the All Progressives Congress (APC) in Lagos, Cornelius Ojelabi has revealed the best candidate to succeed President Muhammadu Buhari come 2023.
Ojelabi in a statement he issued on Monday shortly after APC National Leader, Asiwaju Bola Ahmed Tinubu declared his interest to join the 2023 presidential race, admitted that the former governor of Lagos is the most suitable replacement for Buhari.
Naija News reports that the Lagos APC chairman commended Tinubu for informing President Buhari of his ambition, noting that the presidential hopeful can now make more consultations nationwide.
He said: "Informing the President of his intention is the right thing to do."
Mr Ojelabi added: "Having informed him officially now he can then intensify his consultations across the country."
Tinubu had on Monday ended speculations on his presidential ambition as he formally informed Nigeria's number one citizen, Buhari of his interest in the presidential seat.
"I answer that with categorical yes. I've informed the President of my intention but I have not informed Nigerians yet. I'm still consulting. And I have no problem consulting. And I've noticed that there is a parameter of limitation to the extent of how many people I will consult," Tinubu had said earlier.
Reacting to Tinubu's comment, Ojelabi said the politician has paid his dues and no one was more qualified than the former governor to take over leadership at the expiration of Mr Buhari's tenure in 2023.
According to him, the teeming followers of Mr Tinubu and members of the ruling party across the length and breadth of the country and the diaspora were elated with the news.
Meanwhile, former Kano State Governor, Senator Rabiu Musa Kwankwaso has reacted to his alleged plan to dump the Peoples Democratic Party (PDP) for the All Progressives Congress (APC).
Making the clarification, Kwankwaso explained that he has no plan to defect to the APC or any other party despite the glaring issues facing him and his supporters in the PDP.
He stated that he remains committed to the PDP and his only focus is how to help the party win elections in 2023.
Naija News reports the former Kano Governor made the submission on Sunday night during an interview with Channels Television.
According to him, "As we speak, there is no plan for me to leave the PDP, to join APC, or any other party.
"There were issues which are very clear to almost everybody; that we had congress in April last year in Kaduna, which I felt and many of my supporters in the North-west and even beyond felt that I was not being treated well and Kano was not being treated the way it should be.
"I believe that was the beginning of those issues to the extent that people thought because of that, we would leave the PDP for APC or any other party."
Download NAIJA NEWS app: