Chimdalu Onyekwuluje: Anambra School Denies Complicity In Student's Death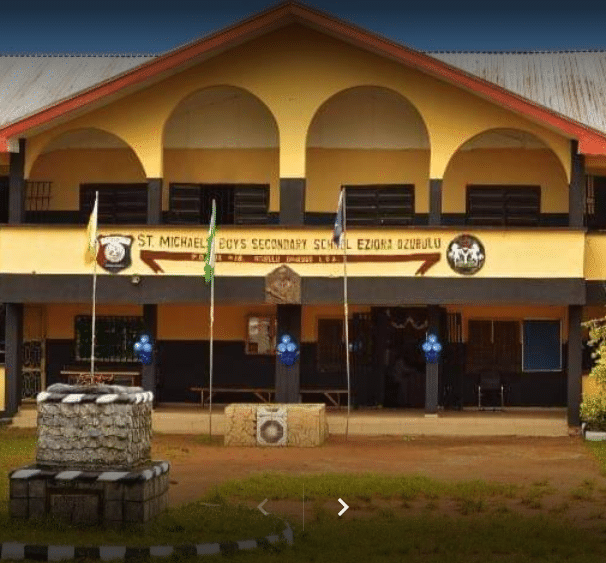 The management of St Michael's Boys Secondary School in Ozubulu, Anambra State, has denied complicity in the death of a JSS 2 student, Chimdalu Onyekwuluje.
Naija News earlier reported that the father of the deceased, Prince Cornelius Onyekwuluje, had accused the school of negligence and high-handedness.
Speaking with reporters during the burial of his son on Saturday, Onyekwuluje said the 11-year-old student died after the school management refused to release his son and failed to call him to come and pick him up after he fell sick.
Onyekwuluje alleged that even when his son's health had worsened, the school management insisted that the late student must remain in school to finish his examinations before he would be released.
Reacting to the allegation, the principal of the school, Rev. Fr. Romanus Ike Muoma, denied that the school management delayed the release of the student to his parents.
In a chat with THISDAY, Rev. Muoma said the boy was treated when he had malaria and was okay afterwards but fell ill again and his parents were called to pick him up.
He said: "The boy was seen here in school moving about with other students, days before his father came. What we have here (college) is not an auxiliary nurse, but a qualified nurse from Nnamdi Azikiwe University Teaching Hospital, Nnewi, and we pay heavily for his services.
"The boy was diagnosed with malaria, and was immediately put on treatment, and afterwards, he was okay. When it was found that the boy was ill again, it was the guardian that called the parents to come and take him."
Muoma admitted that the deceased's cousin was only made to kneel for some minutes for calling the parent to alert them of the illness without the school knowledge.
The principal stated that it was against the rule for students to call parents, as calls are only made from a central point by the management.
Download NAIJA NEWS app: