AFCON 2021 Champions To Get $5m As CAF Raises Prize Money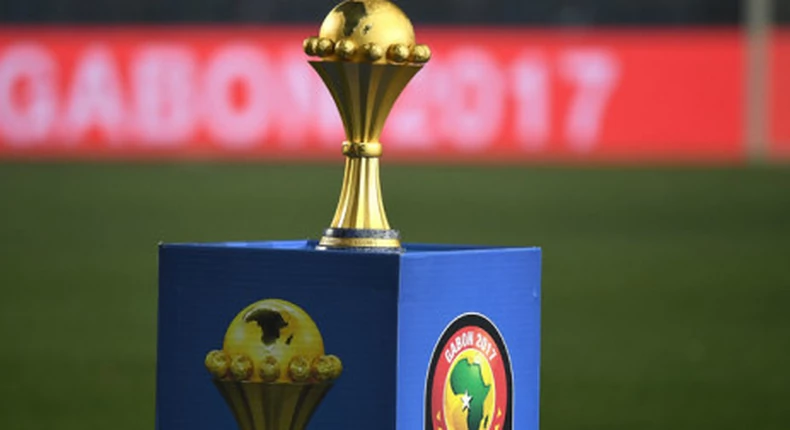 The Executive Committee of the Confederation of African Football on Friday, January 7 held a meeting that reached conclusions favourable to participating nations in the upcoming African Cup of Nations (AFCON) 2021 tournament.
Naija News understands that winners' prize money for the tournament which is starting on Sunday in Cameroon was earlier pegged at 4.5 million dollars.
However, at Friday's executive, a raise in the prize was made and the Champions of the AFCON 2021 games will now return home with whopping prize money of five million U.S. dollars (about N2.8 billion).
The new prize is representing an increase of about 11 percent from the initial.
Naija News understands that runners-up will get 2.75 million dollars in prize money, up from 2.5 million dollars and an increase of 10 percent also.
The prize monies for the semi-finalists and the quarter-finalists were also increased, with the total sum of the increase on all prize monies being 1.85 million dollars.
Commenting on the increase, CAF stated officially that the increase was deliberate as it was in line with its commitment to rewarding merit performance and enhancing the status of the competition, which is now in its 33rd edition.
The new AFCON prize money structure is as follows:
* Winners: 5 million dollars (an increase of 500,000 dollars)
* Runners-up: 2.75 million dollars (an increase of 250,000 dollars)
* Semi-Finalists: 2.2 million dollars (an increase of 200,000 dollars)
* Quarter-Finalists: 1.175 million dollars (an increase of 175,000 dollars)
In another news earlier, Newcastle United have signed right-back Kieran Trippier from Atletico Madrid for £12m, plus add-ons.
Naija News reports that the England right-back has signed a two-and-a-half-year contract with the option of a further year.
Trippier flew into Tyneside on Wednesday in a private jet following the conclusion of talks between Atletico and Newcastle on Tuesday and would be the first signing under the club's Saudi owners.
Newcastle is awaiting clearance regarding Trippier's availability to play against Cambridge United in the FA Cup third round on Saturday.
Speaking on the move, Trippier said: "I really enjoyed my time in Madrid, but when I became aware of interest from Newcastle United and having worked with Eddie Howe before, I knew this was where I wanted to be."
He added: "I'm so happy to be joining Newcastle. Everyone knows the fans are unbelievably passionate and I will give my absolute all for them. I can't wait to get to work.
"Thank you to everyone at Newcastle and the fans for the very warm welcome I have received so far."