US Govt Reacts As FG Plans To Deploy Super Tucano Jets Against Bandits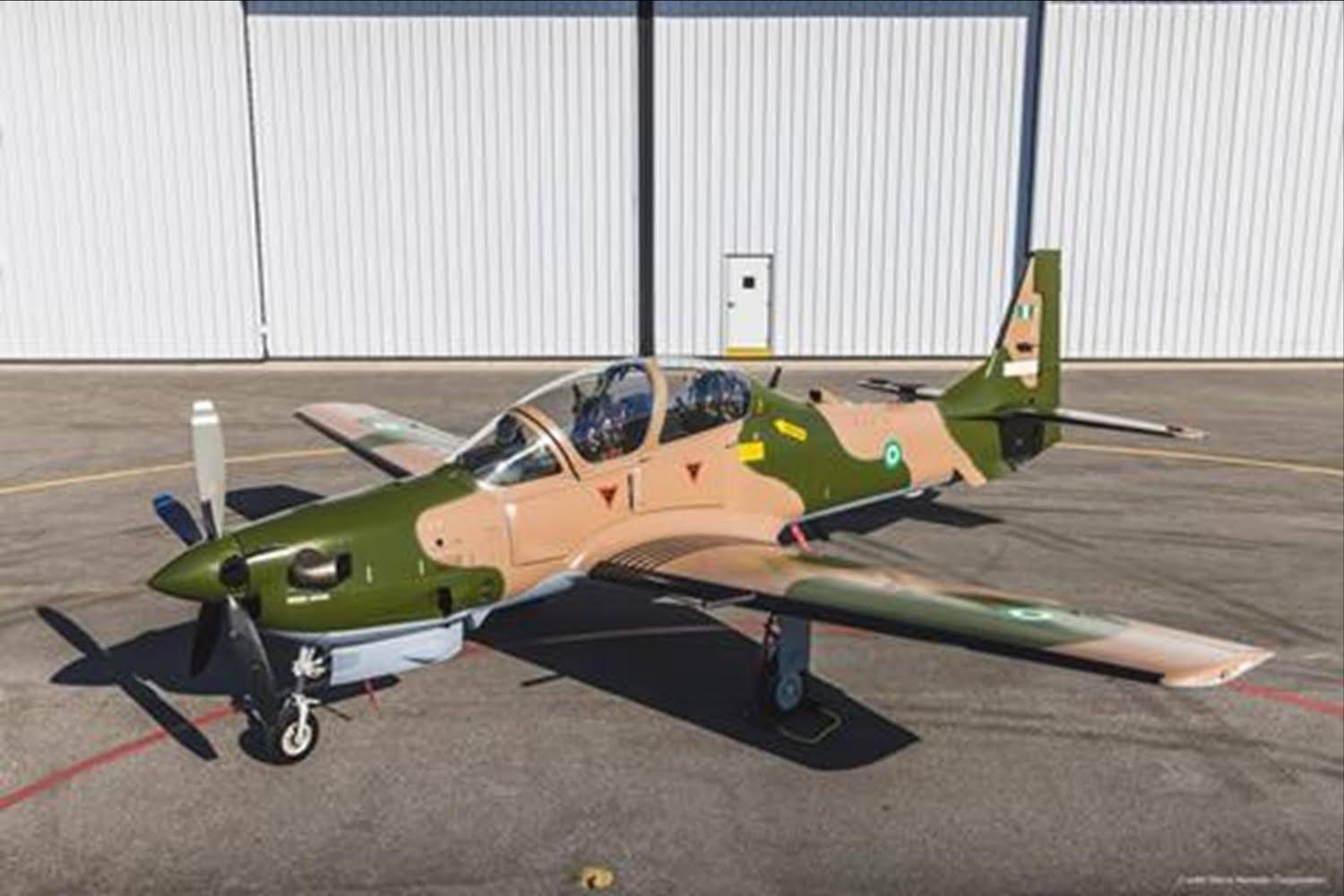 The government of the United States of America has insisted that human rights must be adhered to in the deployment of Super Tucano jets against bandits.
It stated that so far, it is satisfied in the way the jets have been deployed in the fight against Boko Haram and ISWAP but similar respect for the rule of law and human rights must be obeyed now that the attention is shifting to bandits.
The position of the American government was made known on Thursday by the Press Attache, US Embassy, Jeanne Clark in reaction to the disclosure by Nigeria's Minister of Justice and Attorney-General, Abubakar Malami who stated on Tuesday that the federal government has obtained clearance to deploy the Super Tucano jets purchased last year against bandit terrorists causing unrest in the country.
Naija News recalls Malami had said: "We are also confronted with banditry in the North-West and that is why we acquired Military hardware against terrorists and bandits. They are causing major threats to the lives of Nigerians. The military hardware will be used against them.
"The gazetting of the Super Tucano is in progress. The clearance to use the Super Tucano has also been obtained."
Reacting to the statement, the US government said all agreements and laws guiding the sales of the fighter jets must be adhered to by the Nigerian government.
Clark stated, "We are pleased the Nigerian Air Force has used the A-29 Super Tucanos successfully against Boko Haram and ISIS-WA. The sale of the A-29 Super Tucanos is governed by the US Arms Export Control Act, the Foreign Assistance Act, and other applicable statutes, and their use must conform with international norms as articulated in the United Nations Charter.
"The AECA applies to sales to all of our allies and partners and it generally cautions against uses that encroach on traditional law enforcement roles. We are proud to partner with the government of Nigeria towards shared goals."
Meanwhile, it will be recalled that the Muhammadu Buhari-led federal government has officially declared bandits as terrorists as directed by the Federal High Court in Abuja.
The Attorney-General of the Federation and Minister of Justice, Abubakar Malami, made this known in a statement issued through his office on Wednesday.
Malami added that the government has gazetted the proscription order and released the gazette to the public for an easy read.