Pounds To Naira Official Exchange Rate/ Black Market Rate Today 6 January 2022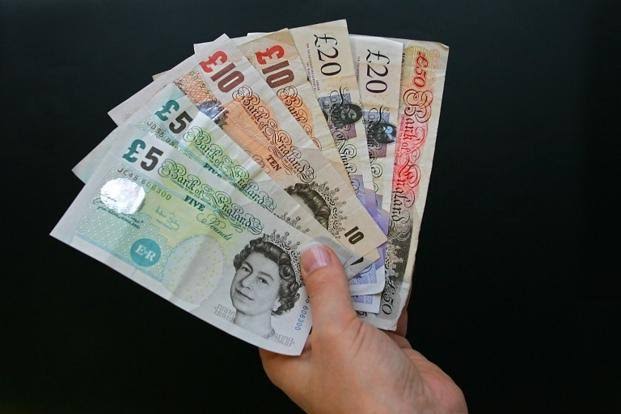 This is the news about Pounds to Naira rate at the official and black market exchange rate Today January 6, 2022.
Read Naija News update on the official pounds rates as well as Black Market rates, Bureau De Change (BDC) rates, and CBN rates.
How Much Is Pounds To Naira Exchange Rate Today Official Rate?
The official rate today, Thursday January 6th, 2022, for £1 pound to naira = ₦559.76/£1.
According to the data from the CBN, exchange rate between the naira and the British pounds opened at ₦552.6748/£1 on Thursday 6th, after it closed at ₦557.325 to a £1 on Wednesday, 5th January 2022.
Naija News reports that a pound is bought at the official market at N559.0828 and sold for N560.4372.
How much is exchange rate of Pounds to Naira in Black Market today?
The exchange rate for a pound to naira at Lagos Parallel Market (Black Market) players buy a dollar for ₦720 and sell for ₦730 on Thursday, January 6th 2022, according to sources at Bureau De Change (BDC).
Meanwhile, President Muhammadu Buhari on Tuesday approved the appointment of Dr. Doyin Salami as his Chief Economic Adviser.
Naija News reports that Dr Salami was the Chairman of the Presidential Economic Advisory Council, PEAC.
Salami is a 1989 doctorate degree graduate of Economics from the Queen Mary College, University of London.
The 59-year-old is the Managing Director and Head Markets Practice at KAINOS Edge Consulting Limited, and member of the Adjunct Faculty at the Lagos Business School (LBS), Pan-Atlantic University, where he recently attained the rank of Senior Fellow/Associate Professor.
Naija News reports that the Chief Economic Adviser to Buhari is expected to address all issues on the domestic economy and present views on them to the President.