Sunday Igboho's Lawyer Makes U-turn, Apologizes To Prof. Banji Akintoye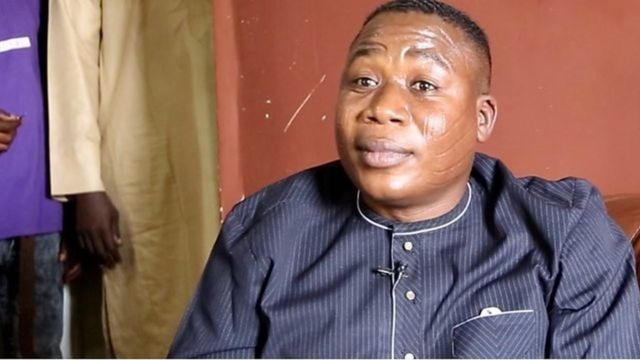 Pelumi Olajengbesi, a lawyer to Yoruba nation agitator Sunday Adeyemo also known as Sunday Igboho, has reportedly apologized to the leader of the Ilana Omo Oodua, Professor Banji Akintoye.
Recall that trouble between the duo had started after Banji Akintoye threatened that no governorship election would be allowed to hold in Ekiti and Osun this year.
Not happy with the statement, Olajengbesi had stated that voting remained a human right, adding that Akintoye was not speaking for his client and the people of the southwest.
Reacting, Ilana Omo Oodua group accused the lawyer of trying to please the administration of President Muhammadu Buhari.
However, Olajengbesi in a statement on Sunday withdraw his legal services to the group and Sunday Igboho.
In fresh developments, Olajengbesi reportedly called Akintoye and apologized over his social media outburst.
Naija News reports that this was made known in a statement on Monday by Ilana Omo Oodua group spokesperson, Maxwell Adeleye.
Adeleye said "Mr. Pelumi Olajengbesi has called Professor Banji Akintoye this morning 3rd January 2022 to apologise and Baba Akintoye has graciously forgiven him. He has instructed that all the Yoruba Nation Self-Determination Movements all over the world should forgive him.
"Olajengbesi is a Yoruba man. We are proud of his achievements. He defended the Igboho 12 diligently and Our grouse was his interference with Prof. Akintoye's address. We felt there's no justification for his vituperations against us on social media, but we are happy that reason has prevailed and Mr. Olajengbesi has deemed it fit to apologise.
"Olajengbesi and the leadership of Ilana Omo Oodua will meet virtually on Wednesday. We shall never antagonise any Yoruba Man even if the person, for reason of lack of conviction, is not in support of our advocacy for Self-Determination. Olajengbesi's ambition in the Nigerian system is his legitimate right.
"To show that Olajengbesi has truly been forgiven, we have decided to allow him to continue in his defense of the Ighoho charged for terrorism by the Nigerian Government. We want to believe he will be loyal to the ethics of his profession henceforth." (Sic)