Photos: Woman Gives Birth To Twins, One On Cross-Over Night, Other In 2022
A California couple are currently trending after the wife gave birth to twins just 15 minutes apart but in different years.
The parents said it was amazing and indeed beautiful for them to have witnessed one of the most memorable deliveries, as exclaimed by the resident doctor, Abril Arias.
Naija News learnt that the Mother, Fatima Madrigal gave birth to the first baby, Alfredo Antonio Trujillo (a boy) at 11:45 p.m. on Friday night, Dec. 31, 2021, while people were celebrating cross-over.
Fifteen minutes later, she gave birth to the second child, Aylin Yolanda Trujillo (a baby girl).
This means the twins would be celebrating birthdays on different days and months.
"It's crazy to me that they are twins and have different birthdays," said mother Madrigal while responding to a press.
In his reaction, Dr Abril who took the delivery of the twins said the "It was an absolute pleasure to help these little ones arrive here safely in 2021 and 2022," Arias said in the release. "What an amazing way to start the New Year!"
The two babies will return home with their mother and father Robert Trujillo to meet three older siblings, two girls and a boy, Naija News understands.
See more photos below: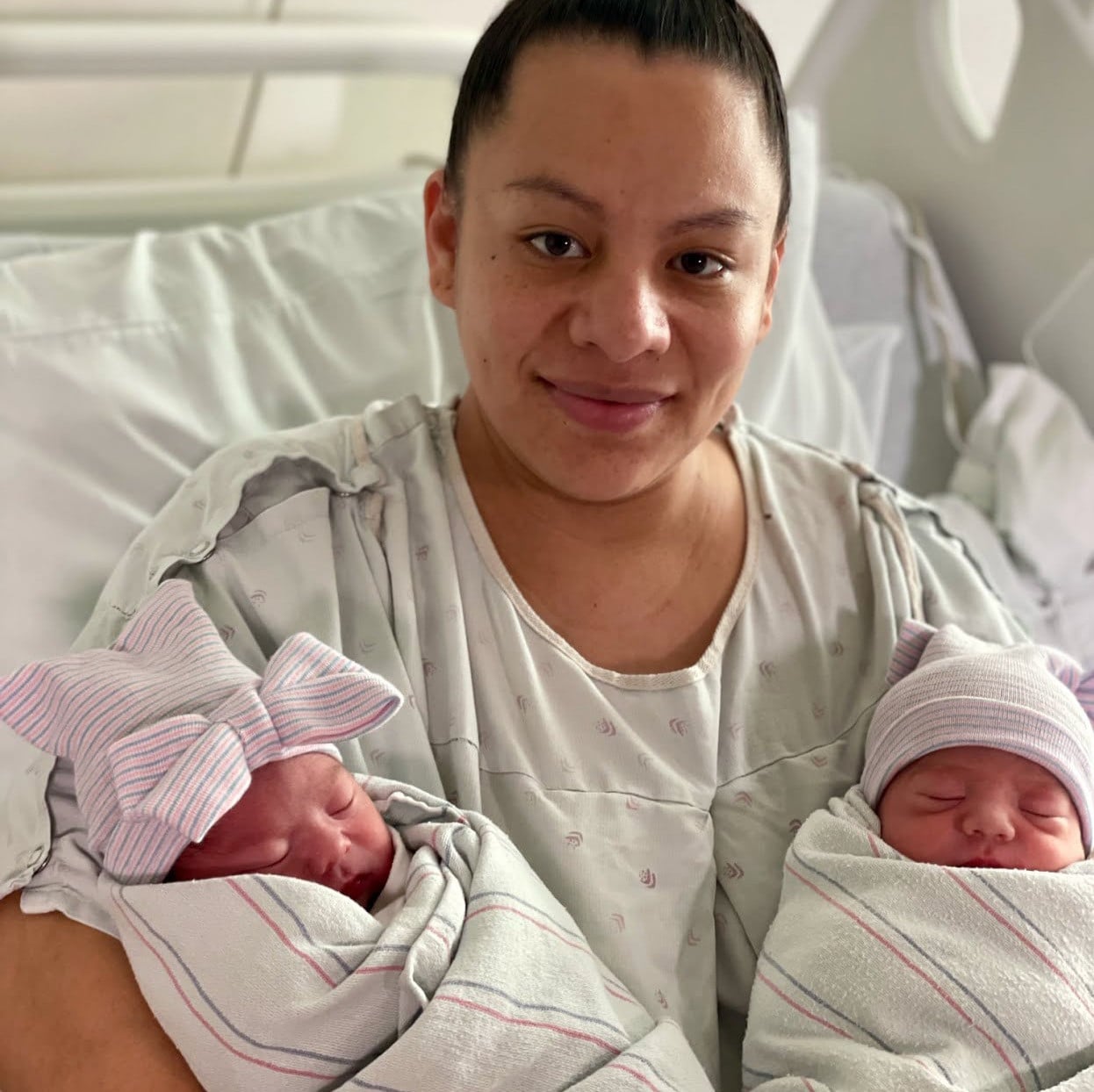 In another news, Nigerian singer, Harrison Tare Okiri, popularly known as Harrysong has revealed that his ex-girlfriend lied that she had twins for him.
There were reports in 2017 that the singer welcomed a set of twins with an Abuja-based lady at a hospital in Beverly Hills, California.
Naija News reports that Harrysong took to his Instagram account to note that he should not be addressed as a father of twins as his first child is Daviva.
He further stated that his ex-girlfriend lied that she had twins for him just to extort him.
Harrysong wrote, "Addressing this issue. I am not baba twins or daddy ejima.
"There was never any twins anywhere. That lady never gave birth, she lied and was just eating my money.
"My first child is Daviva."