Buhari: Nigeria Must Break Away From Fallacies – APC Governors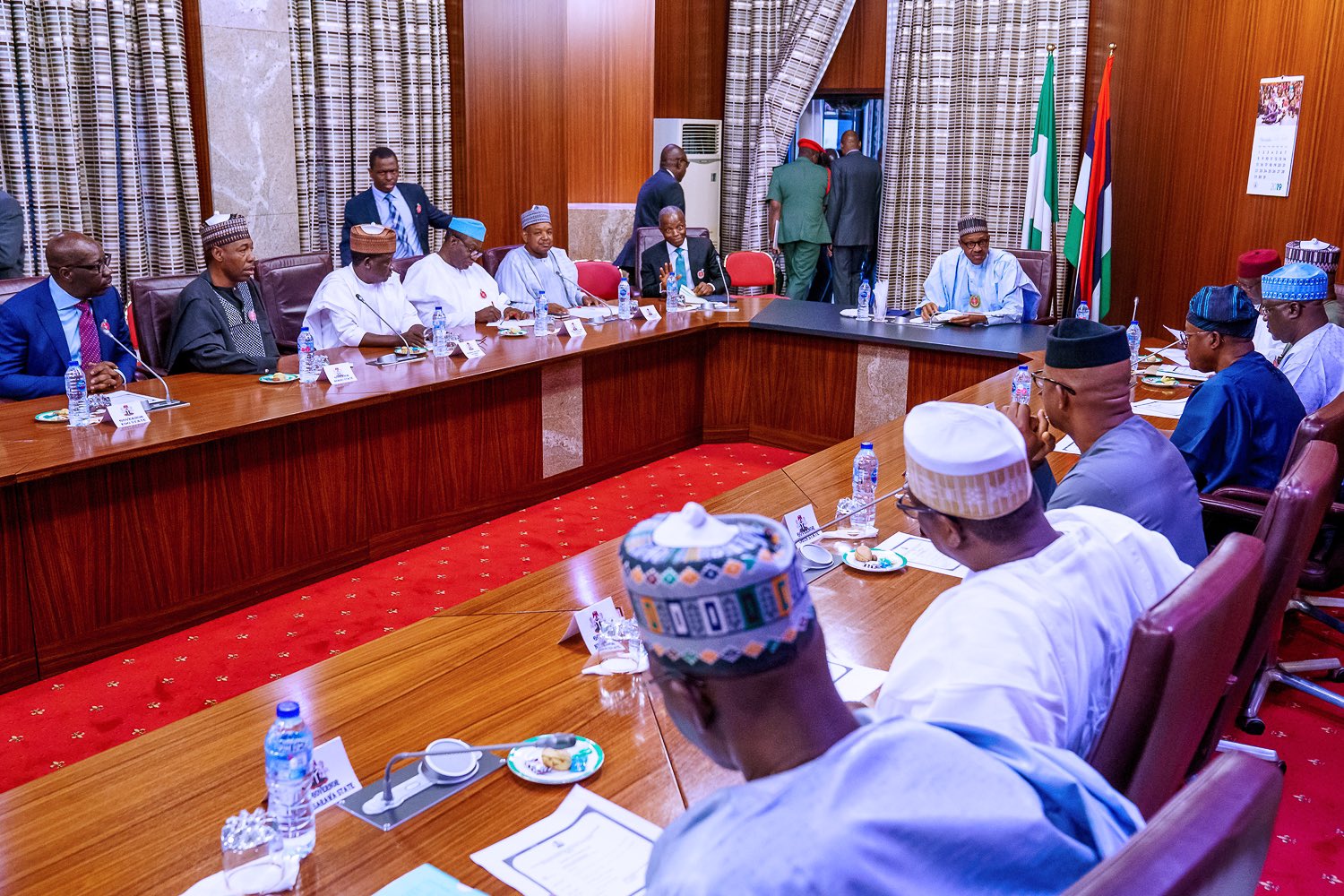 Governors elected under the platform of the All Progressives Congress, APC, have said that Nigerians must break away from unsound arguments of the success of President Muhammadu Buhari's regime.
The governors stated this in a statement issued on Sunday by its forum, faulting critics of the Buhari administration, Naija News understands.
According to the APC governours, the incumbent government's success at all levels is dependent on how much sacrifice Nigerians make at all phases.
Speaking through Salihu Lukman, the director-general of the Progressives Governors' Forum, their umbrella body, the leaders said combating security challenges across Nigeria depends on support for the government.
The statement emphasised that the activities of the government are hardly recognised by critics and opposition parties who barely give meaningful recommendations.
Stating that the problems of insecurity had graduated from insurgency to sophisticated acts of terrorism by bandits, he said the challenges were consequently reduced to partisan choices and the debate narrowed to current happenings without necessarily linking it to the bigger question of what needed to be done and how it should be done.
Pointing at the reform in the police force and the recruitment of 10, 000 police personnel by the Buhari administration recently to aide the fight against insecurity, Lukman said: "For instance, in relation to addressing the problem of insecurity in the country, the Federal Government has commenced the recruitment of 10,000 police personnel as well as increased the salary of police by 20 per cent.
"These are hardly recognised by opposition politicians and critics of the government," he said.
Lukman maintained that the President Buhari-led government deserves commendations rather than critics, especially in the context of the present institutional and legal framework where management of police services was exclusively the responsibility of the Federal Government.
He stressed that until Nigerians came to terms with the reality that financing government initiatives was the collective responsibility of all citizens, the government's capacity to implement initiatives that could meet the expectations of citizens would remain weak.
Lukman said there is the need for the APC to refocus national debates towards strengthening initiatives of the President Muhammadu Buhari-led government to produce the desired outcome of securing the country.
He reiterated that Nigerians must therefore break away from all the fallacies that deceptively guaranteed certain levels of consumption habits in the country at the expense of productive activities, Naija News reports.