Pastor Adeboye Of RCCG Makes Special Request From Church Members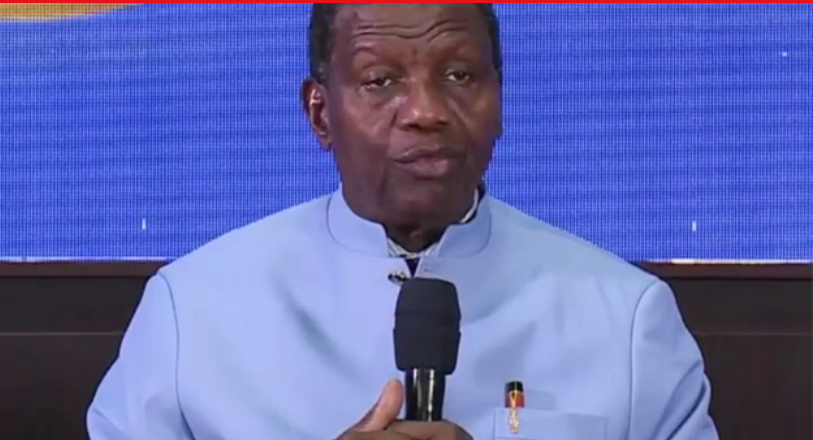 The General Overseer of the Redeemed Christian Church of God (RCCG), Pastor Enoch Abeboye has asked members of his church to always remember him in their prayers.
The renowned clergyman during his sermon on Sunday told the congregation that he as their pastor needs their prayers like never before.
Naija News reports specifically, Adeboye told church members to pray for him, his family, and pastors as they are also human beings
Though he didn't give any specific prayer point, the 79-year-old pastor stressed that personally, he doesn't pray for cars, houses, clothes, and other ephemeral things but he devotes his time to praying for people across the world, adding that it's not too much to ask others to pray for him as well.
He said, "I want to make a special request before I go into the sermon, that this year like never before please pray for your Pastors. They are human beings, they pray for you all year round, pray for them too.
"Pray for your pastors also means pray for your General Overseer. Someone asked me, Daddy, we heard you don't sleep much at night, you are always going for prayer walks, what are you asking God for? Clothes? I said no I have enough to last me a lifetime. House? I said No, God has given me one and I have no intention of moving out of that place. Cars? Definitely not.
"What do you want? I want it to be well with my children all over the world. When there is a storm anywhere in the world, I pray by the grace of God that it doesn't touch my children.
"If there is an earthquake, I pray my children are not affected. I pray for my children, I don't think it is too much to ask for my children to pray for me. Pray for me and pray for my family".
Download NAIJA NEWS app: