Shatta Wale: Why Nigerian Artistes Are Doing Better Than Their Ghanaian Counterparts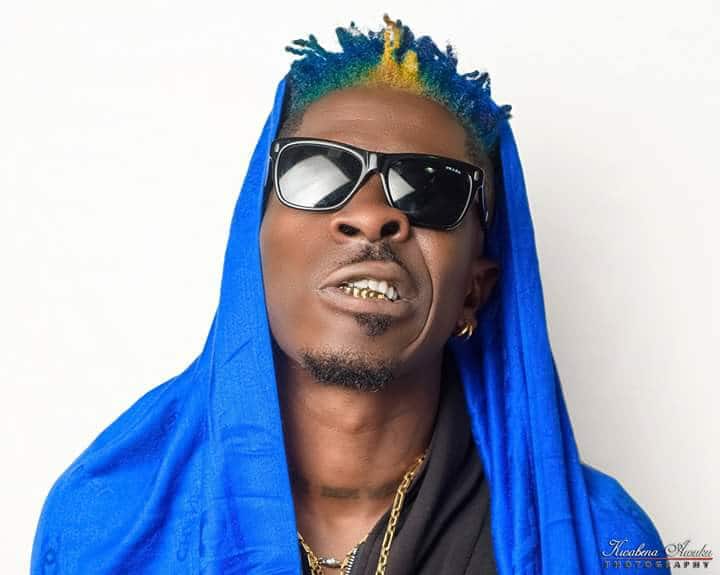 The recent outburst of Shatta Wale towards Nigerian musicians has shown that the rapper holds a certain level of spite towards Nigerian musicians.
Recall that Naija News reported that the musician had hurled insults at Nigerian artistes after he sold out Ghana's biggest stadium. The Ghanaian stated that he did what some Nigerians thought he could not do.
He went on to say that the reason Nigerian artistes are doing well is because of the level of support they get from Ghanaians.
Nigerians of course had not taken his insults sitting down and some of them pointed out that he sold his regular tickets for 20 cedis (N1,320) and Vip tickets 50 cedis (N3,300), which is nothing compared to Wizkid who sold tickets for his Lagos Show at N50,000 with the hall full to the brim.
Also another Ghanaian artiste Stonbwoy said that though his colleague's approach toward the situation was unacceptable but his claims were not wrong. He said Nigerian artiste do not show as much support as they are given by their Ghanaian counterparts.
While of course the Ghanaians might be within their right in reacting to the lack of support from Nigerian artiste but it would not be far-fetched to say that their angst comes from a place of those looking to their superiors to light their path.
So, why are Nigerians doing so well in music compared to Ghanians?
What makes Nigerian musicians stand out? why do artistes such as Wizkid, Burna Boy, Davido and the others draw so much crowd even while they are outside the country?
What makes music special is the distinctive sounds that makes up the symphony. Sounds that are symbolical of the place it was birthed from. Nigerian artist make their music special because they infuse their culture into their songs. They often maintain the originality in their songs. Ghanaian musicians on the other hand create music with watered down culture.
Top artiste such as Sarkodie, Stonebwoy, and Shatta Wale are exceptional musicians in their own right but these musicians adapt western culture into their music instead of portraying theirs to the world.
For instance, some Ghanaian artistes have adopted the Hip-hop genre and subsequently diluted the high life genre of the Ghanaians.
Sarkodie has failed to maintain the Ghanaian elements in his craft, therefore he does not send forth a message the way Nigerian artistes do.
Burna Boy's album "Twice as tall" contains so many elements of the Nigerian culture and this in its self make it distinctive and original.
It might be over zealous to say Nigerians have it all when it comes to music but it is definitely a fact when we say the Ghanaians can learn a lot from how Nigerians create music.
Download NAIJA NEWS app: