Shatta Wale Accepts Burna Boy's One-On-One Challenge – [See Venue]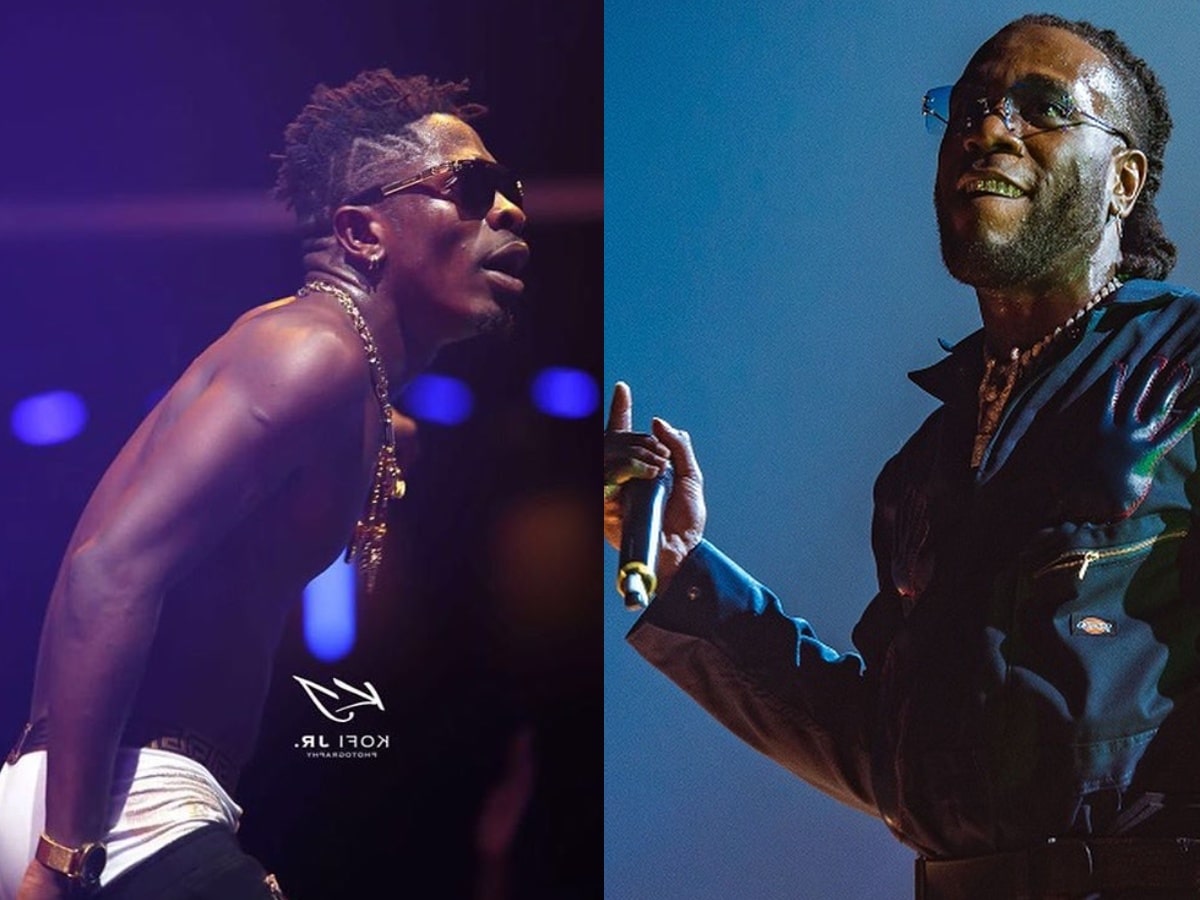 Ghanaian rapper, Shatta Wale, has accepted Nigerian Grammy Award winner, Burna Boy's call to a one-on-one face-off.
Shatta Wale has been having a rift recently with Nigerian musicians. The Ghanaian rapper has in several posts on his social media pages lampooned Nigerian musicians, accusing them of not reciprocating the love they get from Ghana fans.
The Ghanaian superstar in one of his posts on social media recently stressed that he doesn't need any Nigerian singer to help promote him.
Reacting to Shatta Wale's claims via his social media account on Friday, Burna Boy slammed the Ghanaian artiste, stating that he is willing to fight Wale one-on-one if he has a problem with him.
The 'African Giant' accused the artiste of trying to drive an agenda of separation between the two West African nations.
He wrote, "Dem dey play South African, American and UK music also for Ghana but na Nigeria own be issue. Something fishy is smelling.
"Pushing this agenda of separation between our beautiful African nations is a grave disservice to the generations coming after us, and it goes against everything I stand for as a man and as an unapologetic pan Africanist.
"Therefore, if Shatta or anyone has a personal problem with me, I'm still open to fight 1 on 1 and squash it after; the same way I've always been. Nobody will ruin the unity we continuously try to build for a stronger and better Africa." (sic)
Replying to Burna Boy via his Twitter page on Saturday, Shatta Wale wrote, "Oh @burnaboy says he want a one on one. Ok let's do this Accra sports stadium.
"I just call shots. If you be man, don't come sing your song, let's do freestyle! Ghana – Nigeria. I'm f*cken ready for this.
"I double dare you @burnaboy , Infact I 10x dare you.This no be fight, just lyrical. Like you go stop sing! #lyricalchampion
"Don't let anyone tell you I want to use you for hype cause you know money hasn't been a problem from day one I met you! Don't forget yourself so soon!" (sic)
Download NAIJA NEWS app: