Nigerian Newspapers Daily Front Pages Review | Friday, 31 December, 2021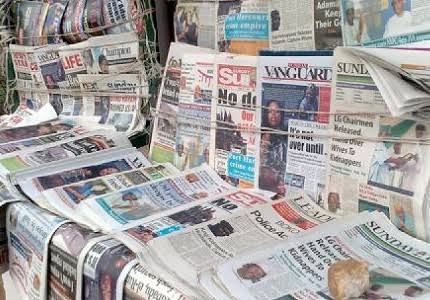 Naija News looks at the top happenings making headlines on the front pages of Nigeria's national newspapers today Friday, December, 31st 2021.
The crisis rocking the ruling All Progressives Congress has shown no signs of abating even as the national reconciliation committee set up by the party to curb hostilities has failed to make headway three months after it was set up, The PUNCH has learnt.
---
In the top left corner, The Guardian reports that to contain insurgency in the Lake Chad region, the Multinational Joint Task Force (MNJTF) has conducted an operation, SHARAN FAGE, against Boko Haram terrorists, destroying their bunkers and killing several members of the sect.
---
Speaker of the House of Representatives, Mr. Femi Gbajabiamila, yesterday, said the National Assembly inserted the direct primaries clause into the Electoral Act Amendment Bill to ensure that people participate in elections, Vanguard reports.
---
According to The Nation, the Federal Government has yesterday unfolded plans for a reinvigorated anti-terror war next year to get rid of insurgents, kidnappers and other criminal elements
---
In the top right corner, Daily Trust reports that the Nigerian Navy Thursday said it would next year go tougher than before on some of its senior personnel colluding with bunkers, oil thieves and other maritime criminals sabotaging the nation's economy
---
President Muhammadu Buhari on Thursday reaffirmed his determination to ensure that all stolen funds belonging to the Niger Delta Development Commission (NDDC) are recovered while those found culpable face the law. He said the concluded forensic audit of the commission is being reviewed, with a view to achieving the desire to recover the money, Nigerian Tribune reports.
Thank you for reading, that all for today, see you again tomorrow for a review of Nigerian newspapers.
Download NAIJA NEWS app: