Latest Business/Finance News For Friday, 31 December, 2021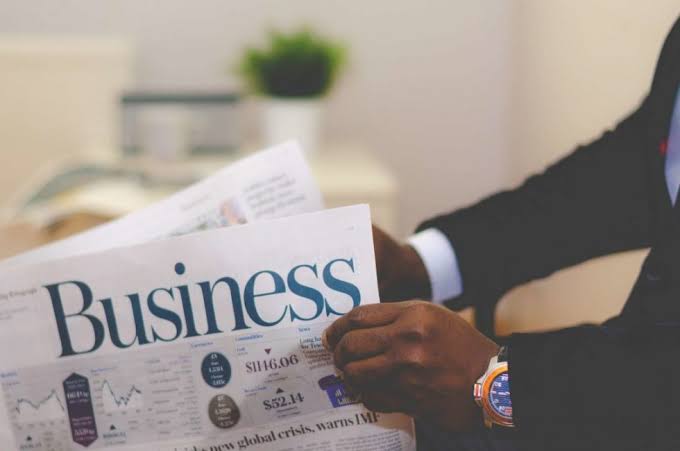 Good day, Nigeria, welcome to Naija News roundup of business/finance news headlines for today Friday, December 31st, 2021.
The Presidential Artisanal Gold Mining Development Initiative has been charged by President Muhammadu Buhari to provide a six-month progress report on the Solid Minerals Development Fund.
The report which is to be designed to capture accruals from investments is part of the president's effort to enthrone probity and best practice in the mining sector.
Buhari at a Steering Committee and Management Team of PAGMI, asked the team to scale up operations in the mining sector by ensuring that investments go beyond artisanal and small-scale levels.
The United States Consulate General, Claire Pierangelo has reassured that, in 2022, the State will break ground on its new Consulate Compound at Eko Atlantic City, symbolising the U.S. sustained investment in Nigeria and its focus on the Nigerian people.
In a statement issued by Information Specialist, Public Affairs Section (PAS) U.S. Consulate General, Temitayo Famutimi, the Consulate recalled that $1.02 million was awarded to civic organisations to implement projects across the 17 states in southern Nigeria early this year.
The funded projects, according to the statement, Famutimi, addressed the themes of bolstering outreach to underserved communities, promoting respect for human rights and transparency in government, empowerment of women and youth, and teacher training and STEM education. Other themes included entrepreneurship, media literacy, combatting misinformation as well as fostering a robust alumni network.
He said the Consulate supported United States exchange alumni efforts to utilise the skills, knowledge, and networks gained through their exchange program experiences to address challenges faced by communities across southern Nigeria.
The Nigerian business climate is no doubt fraught with many challenges ranging from an inadequate supply of foreign exchange,  inadequate electricity supply, poor access to long-term funds, multiple taxations, inconsistent government policies amongst others.
These challenges have so far affected the country's trade pattern as the nation recorded N3.03 trillion trade deficits in the third quarter of 2021, while total foreign trade grew to N13.3 trillion in the same making up of N8.2 trillion imports and N5.1 trillion exports.
On Wednesday, the value of oil prices went up by 30 cents or 0.24 per cent to trade at $79.47 per barrel, while the United States West Texas Intermediate (WTI) crude rose by 37 cents or 0.28 per cent to sell at $76.84 per barrel.
The prices were lifted as a result of high aggregated production disruptions in Nigeria, Ecuador, and Libya amid the rapid spread of the Omicron coronavirus variant.
The three oil producers declared force majeures this month on part of their oil production because of maintenance issues and oilfield shutdowns, causing supply shortages at the global market.
Nigeria has been experiencing shut-ins due to pipeline vandalism, community interferences, sabotage of oil facilities, among others and this has limited Africa's largest oil producer's capabilities to increase its production in recent months.