Bayelsa: Gov Diri Swears In Wife As High Court Judge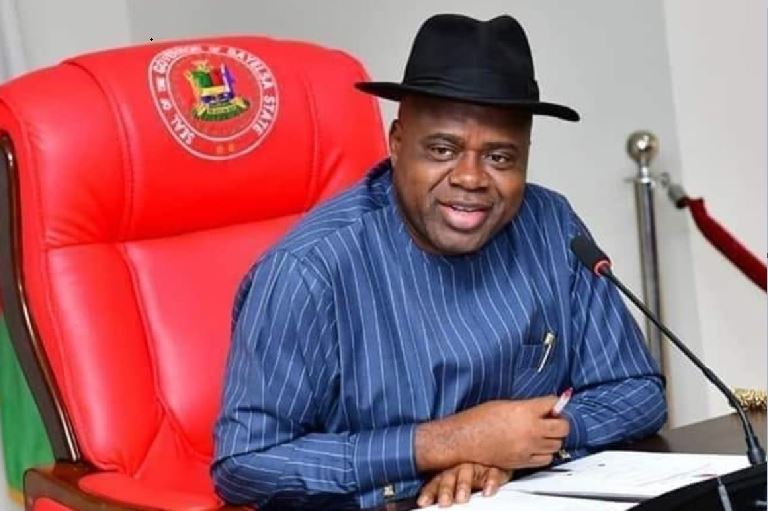 The Governor of Bayelsa State, Douye Diri, has sworn in his wife, Patience Zuofa-Diri and three others as judges of the state High Court.
The other judges sworn in by the Bayelsa Governor are former Registrar of the Bayelsa State High Court, James Lookie, a Law lecturer at the Niger Delta University, Dr Simon Amaduobogha, and legal practitioners, Mrs Christine Enegesi.
Governor Diri while administering the oath of office on the new judges, noted that his administration prioritizes the judiciary in view of its significant role in society.
The Bayelsa State Governor recalled the invasion on the residence of Supreme Court's Judge, Justice Mary Odili, calling on the relevant authorities to expedite action in order to bring those culpable to justice.
He congratulated the new judges on their appointment, urging them to serve the people with unfailing honour and commitment.
Diri commended the NJC, the state Judicial Service Commission, the state Chief Judge and the Chief Justice of Nigeria for facilitating the process and endorsement of their nomination from the state.
He said they were found suitable for the exalted office after meeting some strict protocol.
According to Diri, all facilities and obligations required for the appointment of additional judges for the state's high court have been provided and that the state looks forward to the appointment of more judges in the new year.
He said: "These are strongholds of justice, protectors of liberty, the symbol of law and order, custodians of the rule of law and embodiments of the hopes and dreams of our people. And if they can be treated with such impunity, then we are all much poorer for it.
"It is germane to restate that separation of powers should not in any way suggest division. In the end, we have a shared obligation to serve the people of Bayelsa State. We are one government united by one common purpose to deliver the hopes and dreams of the people of the state."